Photo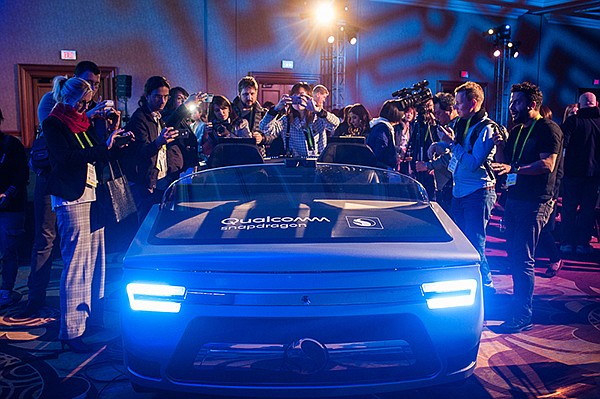 A demo cockpit at the Consumer Electronics Show in Las Vegas shows Qualcomm's technology. Qualcomm announced it is developing a new Snapdragon chipset for vehicle "infotainment" systems that will be sold in 2021. Photo courtesy of Qualcomm Inc.
Stories this photo appears in:
TECHNOLOGY: Qualcomm Moves on Automotive Business as Smartphone Sales Slow
Look closely enough, and you might see Qualcomm Inc. testing self-driving cars on its Sorrento Valley campus. The San Diego-based chipmaker acquired a testing permit from the Department of Motor Vehicles in 2017, and converted a vacant parking lot into a roundabout to take its technologies out for a spin.