Photo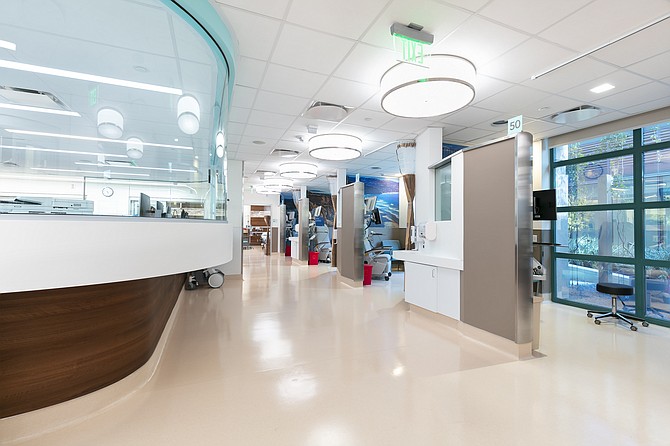 The Gary and Mary West Emergency Department at UC San Diego Health has nonslip floors and sound-absorbing walls, among the design elements with seniors in mind. Photo courtesy of UC San Diego Health.
Stories this photo appears in:
HEALTH: Protocols Made For Treatments, Tracking
Windows letting in natural light. Nonslip floors. Sound-absorbing walls...