Photo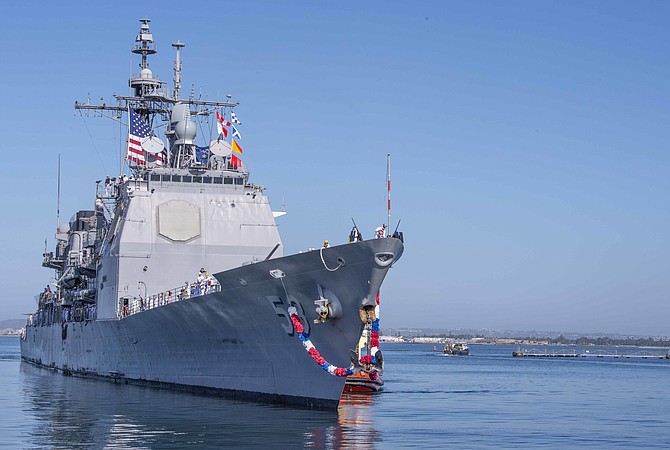 The USS Mobile Bay returns to Naval station San Diego May 29th. Photo courtesy of U.S. Navy.
Stories this photo appears in:
Logistics, Aerospace, Health Care Are Part of Dynamic, Diverse Region
Otay Mesa, the busiest land port in the western hemisphere, is a magnet to business with its thriving warehouse and logistics environment.