Photo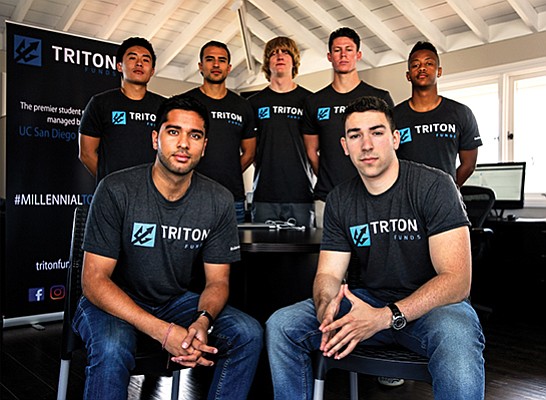 Yash Thukral and Sam Yaffa, in front, are two of the three founders of Triton Funds, which launched earlier this year. The fund is intended to allow students a chance to get experience in finance and to take advantage of their perspective on what might be a good deal that's being overlooked by experienced investors.
Stories this photo appears in:
FINANCE: Investors Give UCSD Students Access To $25M for 'Millennial Perspective'
Typically an investor has a few decades of investment experience under his or her belt before getting an ocean-view office.