Photo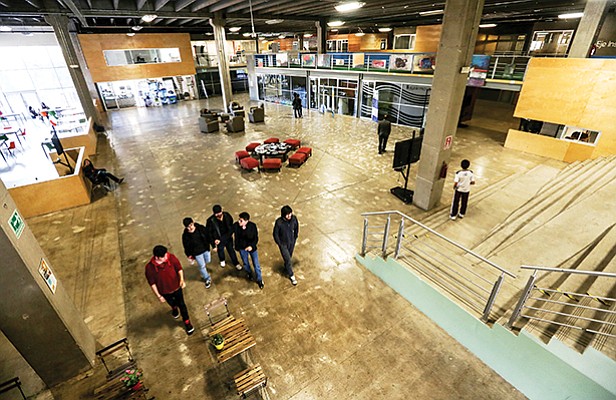 Tijuana's BIT Center, in a building which previously housed a massive grocery store, rents space to tech companies, software development shops and other innovative business ventures. The center is a few miles south of the U.S.-Mexico border.
Stories this photo appears in:
ECONOMY: City's Talent, Location and Collaborative Style Should Link It to S.D.
A San Diego entrepreneur's day may go something like this: Commute to a local coworking space; for lunch, track down those grilled octopus tacos you've been hearing about; meet with a potential hire across town at coworking space; and post interview, stop at a local brewery for a craft beer or two.