Photo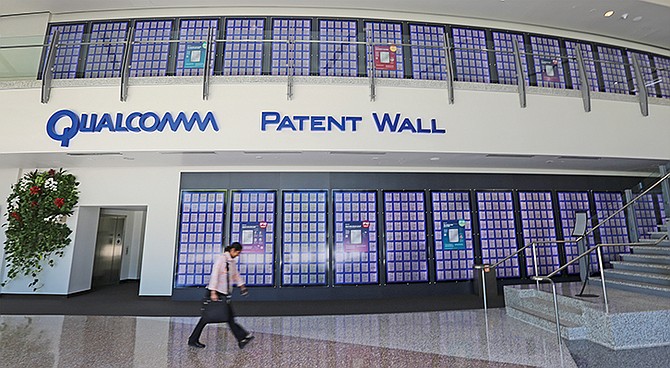 It's hard to miss the two-story patent wall in Qualcomm Inc.'s headquarters lobby. Qualcomm has 130,000 patents issued or pending. The bulk of the corporation's earnings come from other companies paying Qualcomm for permission to use its intellectual property.
Stories this photo appears in:
TECH: Intel Ready to Take On Qualcomm For 5G Dominance
Intel Corp. is coming after Qualcomm Inc. — years after, you might say — in the battle for mobile technology dominance.