Photo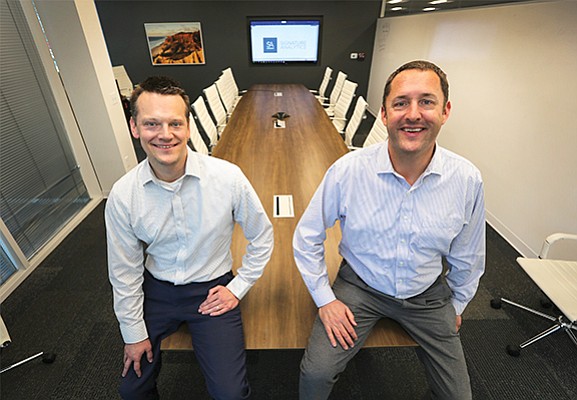 Signature Analytics founder and President Jason Kruger, left, and the company's CEO Peter Heald are expecting a good year in 2018. The company added 30 employees last year.
Stories this photo appears in:
FINANCE: Signature Covers Bookkeeping To Business Insights
Signature Analytics CEO Peter Heald sees the scope of the rapidly growing financial firm's opportunity through the lens of "the second black box" of small business — operational finance.