Photo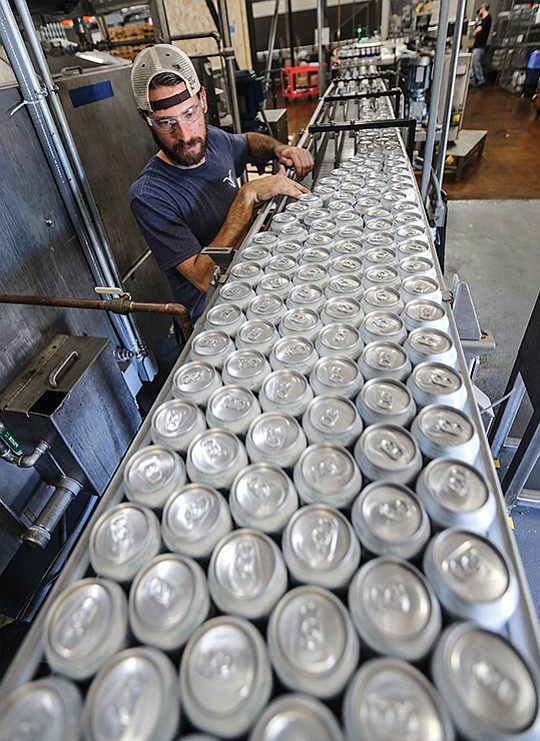 Production worker, Todd Winfield, works the canning line at Cutwater Spirits in Miramar. Cutwater's co-founder and master distiller, Yuseff Cherney, believes canned wine can taste just as good as bottled wine thanks to technological advances.
Stories this photo appears in:
Local Wineries See Advantages, But For Now, Fiscal, Size Realities Dilute Their Enthusiasm
Nico Roulston, owner of the Candied Apple Café in Julian known for its breakfast options and barbecue dishes, says he doesn't serve his customers anything but wine in a can these days.