Photo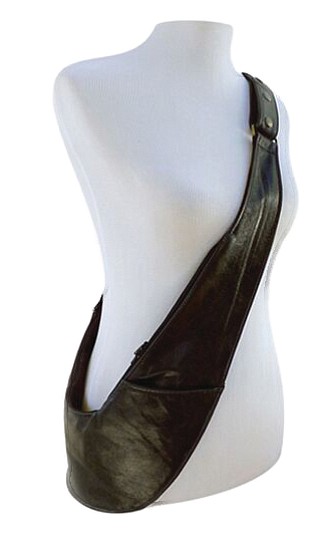 The black leather sash bag is the company's best-seller. Now, in its sixth year, Sash Group Inc., which has ten employees and has a fulfillment center in Canada with manufacturing done in India, is expanding into two more factories in China and is projected to sell 70,000 bags and hit $7 million in sales this year.
Stories this photo appears in:
RETAIL: Sash Sold 30,000 Last year; It's Currently Expanding Manufacturing
Eight years ago, Nichole MacDonald, founder and chief bag lady of San Diego-based Sash Group Inc., found herself homeless with her then 5-year-old son after her recycled, eco-friendly bag business, Bagonia, failed to get off the ground.