Photo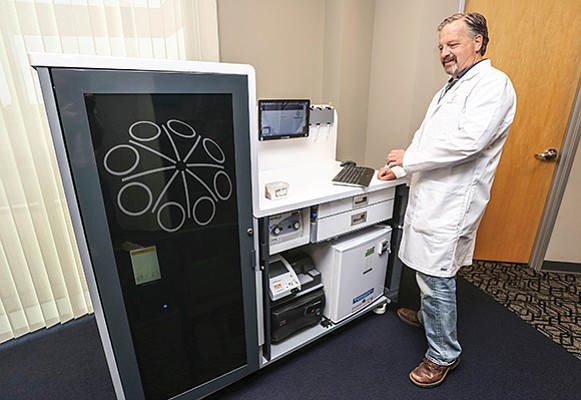 Rick Hockett, chief medical officer of Genalyte, demonstrates the company's mobile blood testing technology. Genalyte is among the San Diego blood companies that have differentiated themselves in the wake of disgraced Theranos.
Stories this photo appears in:
DEVICES: Scandal Brings Welcome Scrutiny to Sector
Genalyte can run tests on drops of blood, often delivering results in only 15 minutes. The goal? Disrupt lab testing. This may sound familiar — and not in a good way.