Photo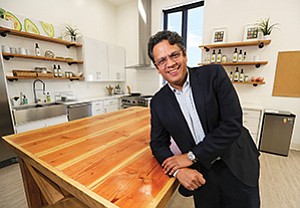 Gabriel Perez Krieb is CEO of San Diego-based Chosen Foods. Overseas sales have expanded fast at the company, maker of avocado oil, sesame oil and other food products for health-conscious consumers. The value of its exports to Canada alone were up more than 40 percent during the past 12 months, Krieb said; he predicted 50 percent growth across the board, domestic and international, in 2018.
Stories this photo appears in:
TRADE: Product Exports Include Premium Goods, Technological Advances
When specialized lighting manufacturer FoxFury LLC goes to international trade shows, it never hurts to mention the company is based in San Diego County.