Photo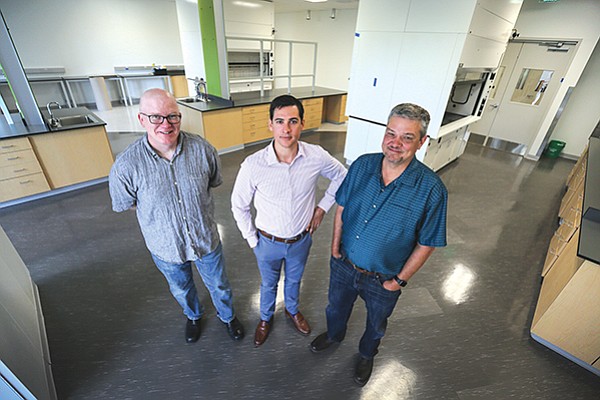 Crinetics Pharmaceuticals recently raised $102 million through an initial public offering. Standing right to left in Crinetics' lab space that's under construction: CEO Scott Struthers; chief financial officer Marc Wilson; and Steve Betz, a co-founder and vice president of biology.
Stories this photo appears in:
BIOTECH: Oral Drug Replaces Shot, Aims for Greater Efficacy
After early years operating on a shoestring budget, Crinetics Pharmaceuticals is flush with cash to pursue ambitious drug development plans.