Photo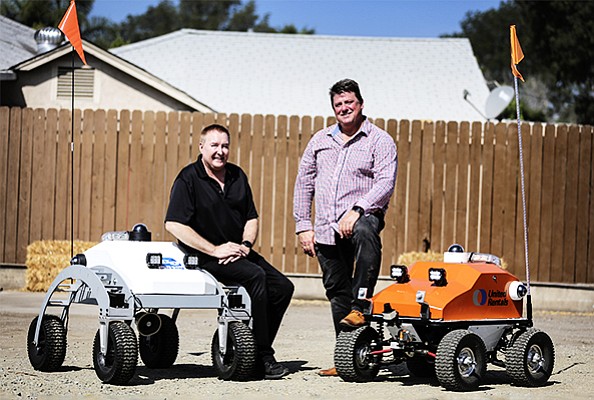 From left to right, Nxt Robotics Chief Technology Officer Tom Caldwell and CEO Darin Andersen with two iterations of the company's autonomous security robot at Nxt's testing ground in El Cajon. The orange vehicle is the latest version.
Stories this photo appears in:
A former truck repair lot next to an unassuming three-bedroom on a backstreet in El Cajon has been transformed into a testing site for a two and a half foot tall, ATV-like robot that thanks to a pair of front-facing lights brings to mind the lovable Pixar character Wall-e.