Photo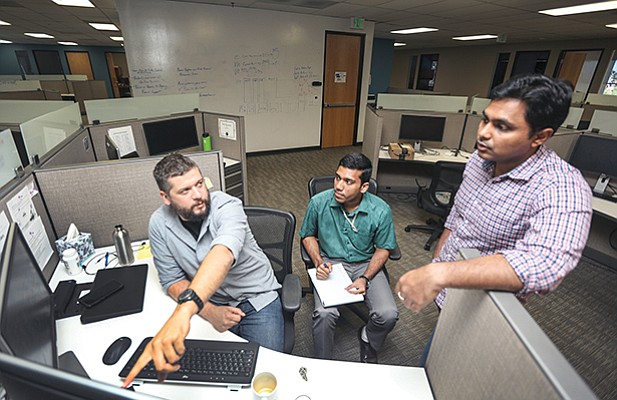 About 40 employees work out of Applied Data Finance headquarters in San Diego. The company, started in 2014, makes loans through its online lending platform, Personify Financial.
Stories this photo appears in:
FINANCE: Tech Opens Data Door on Borrowers; Co. Secures $145M
A San Diego-based online lender that employs 40 data scientists that guide its lending decisions recently secured $145 million to expand its business, which makes unsecured personal loans to borrowers with blemished or little credit history.