Photo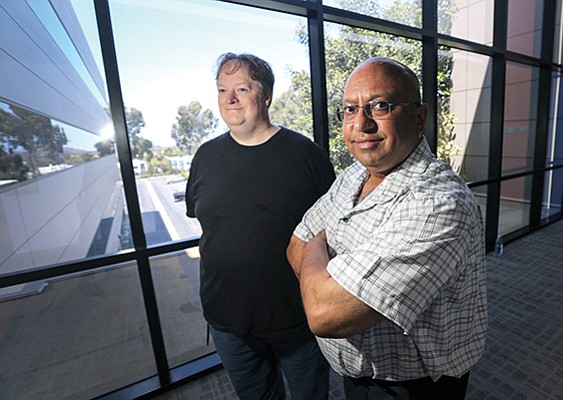 Applied Data Finance's Broud Kuhn, at left, chief marketing officer, and Krishna Gopinathan, CEO and co-founder, lead the 200-person company from ADF headquarters in Carmel Mountain Ranch. ADF makes loans to subprime borrowers online based on advanced analytics.
Stories this photo appears in:
FINANCE: Tech Opens Data Door on Borrowers; Co. Secures $145M
A San Diego-based online lender that employs 40 data scientists that guide its lending decisions recently secured $145 million to expand its business, which makes unsecured personal loans to borrowers with blemished or little credit history.