Photo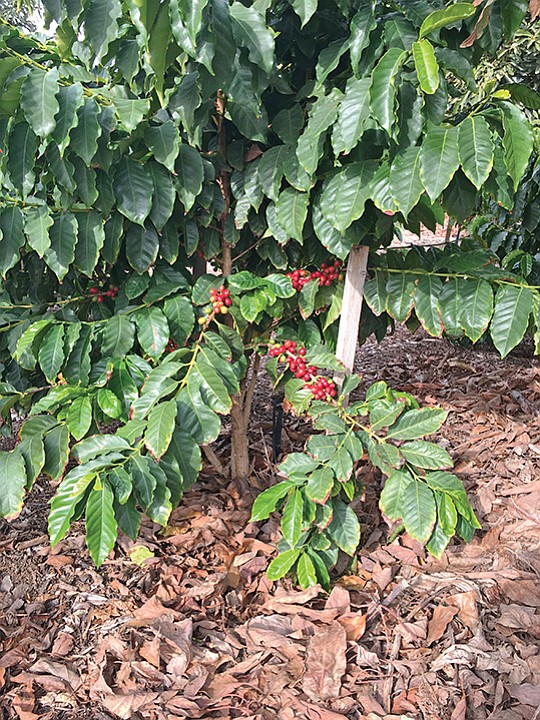 Above, the first crop of coffee beans 28 months after planting at the Mraz Family Farms in Oceanside. Photo courtesy of Scott Murray
Stories this photo appears in:
AG: High-End Crop Targets The Pricey Specialty Market
According to the San Diego County Farm Bureau, San Diego is the top grower of domestic avocados and the No. 1 nursery and floral county in the nation. But these days, local farmers have their eyes set on a new crop: coffee.