Photo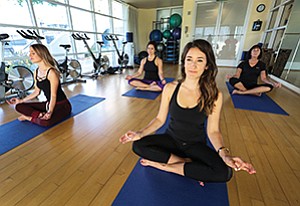 Yoga is just one example of the many kinds of evidence-based fitness activities that can help people better manage their back pain, according to American Specialty Health's Dr. Douglas Metz, chief health services officer.
Stories this photo appears in:
HEALTH: Alternatve Therapies Pushed by Physician Groups
Today's national health crisis comes in pill form — i.e. opioid use. American Specialty Health is offering a possible solution that could reduce opioid use by relying on a combination of methods — including so-called alternative options — targeted to individuals for the treatment of pain.