Photo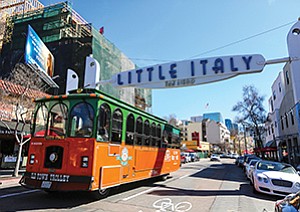 Little Italy has become the poster child of redevelopment success over the last decade and continues to build on that momentum with the Piazza della Famiglia pedestrian plaza.
Stories this photo appears in:
East Village 'Bones' Make It 'Whole Different Animal'
Phenomenal growth. Gentrification. A line of tourists riding Segway scooters. Those are three things that show how Little Italy has become a runaway redevelopment success story.