Photo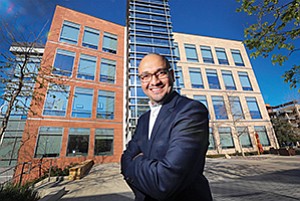 Illumina CEO Francis deSouza has a considerably different background than his predecessor, Jay Flatley. DeSouza previously worked in software and telecom, not life science companies.

Stories this photo appears in:
Most major cities have their landmark technology companies. Cupertino has Apple Inc., Seattle has Amazon, and San Diego has Qualcomm Inc. But when it comes to the city's life science industry, another company takes the limelight as San Diego's golden child: Illumina Inc., the world's largest maker of DNA sequencing machines.