Photo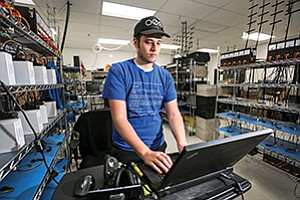 Anthony Diaz, above, configures SR-3 control boxes at SmartDrive in the Miramar industrial district. With 400 percent growth in the business.
Stories this photo appears in:
TECH: Co. Stresses R&D To Compete in Telematics Race
If there is a moral to SmartDrive Systems Inc.'s remarkable growth streak, it's that it pays to keep moving.