Photo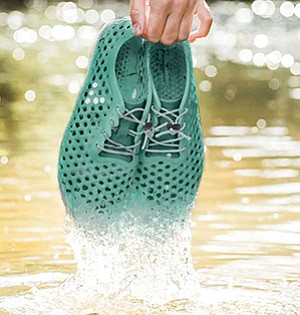 Algae can be used instead of petrochemicals to make shoes and other products. Photo courtesy of BLOOM Holdings Inc.
Stories this photo appears in:
GREEN: Co. Has Alternative To Using Petrochemicals
Shoes made with algae-based foams developed by Solana Beach-based BLOOM Holdings LLC will go on sale this summer as part of the startup's partnership with London-based shoe company VIVOBAREFOOT.