Photo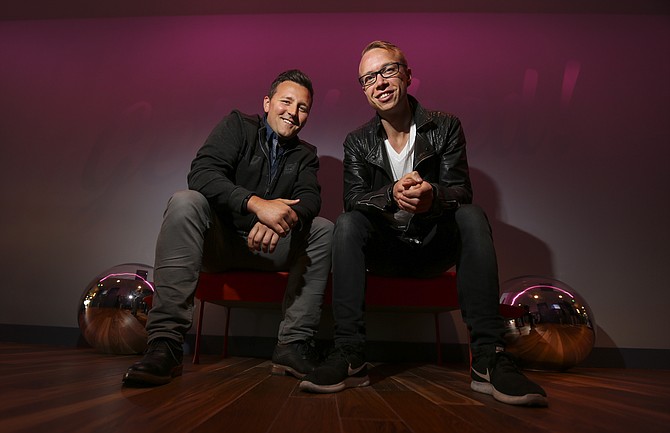 Millennials Andrew Lane, left and Cam Adair both started companies before turning 30. Photo by Jamie Scott Lytle.
Stories this photo appears in:
It Was Natural and in Some Cases a Necessity For Millennials to Turn to Entrepreneurship at an Early Age
Picture this: you're graduating college in the spring of 2008. You have no job, no prospects, and looming student loan payments that will drain your bank account in a matter of months.