Photo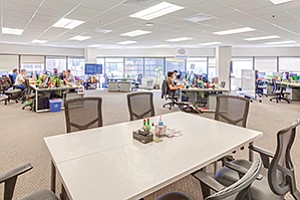 The Vine, housed in an office tower downtown, dedicates entire floors to stages of growth: incubator on the bottom, coworking in the middle and full office suites on top. Photo courtesy of The Irvine Co.

Stories this photo appears in:
WORKPLACE: Cos. Proving as Agile as Clients
Co-Merge, a popular coworking space formerly based in downtown San Diego, has merged locations with a former competitor just up the hill.