Photo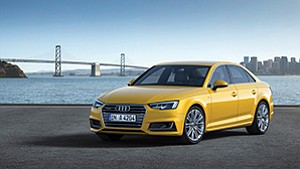 Photo courtesy of Audi AG
Qualcomm Inc. announced that its Snapdragon microchips will go in 2017 Audi automobiles. Shown is a 2016 model.

Stories this photo appears in:
TECH: Co. Looking to Turn Corner, Go Beyond Phones
When you hear about cloud computing coming to your automobile, thank Qualcomm Inc.