Photo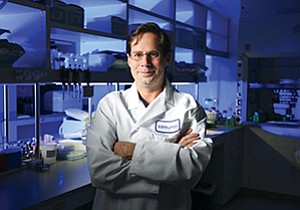 Osman Kibar says confidently that if his firm's strategy was to sell based on future value, no one could afford to buy it.
Stories this photo appears in:
BIOTECH: Co. Emerges With Anti-Aging Results; Some in Industry Are Skeptical
Osman Kibar is nonchalant, as billionaires go, but he's nothing if not confident. Dressed in a fading polo shirt and old jeans, he leans back in his chair, intertwines his fingers and fights a knowing smile. He knows why I'm here.