Photo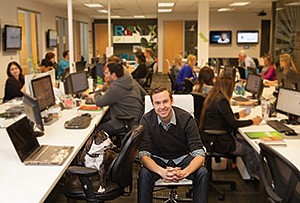 Mogl CEO Jon Carder, alongside his dog Mojo, has depended on funding from venture capital to keep his startup growing.
Stories this photo appears in:
FINANCE: Does S.D. Funding Level Mark a Climate Change?
San Diego's Mogl was among the fortunate few early-stage companies that got venture funding soon after its restaurant customer loyalty business was launched.