Photo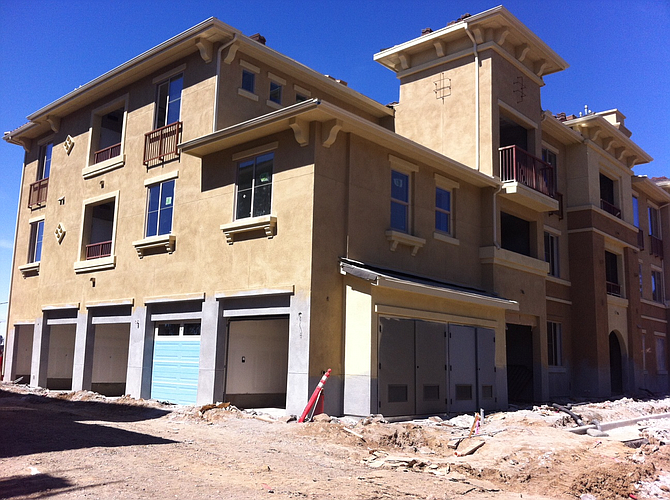 Developers and clean-tech experts say Solterra EcoLuxury Apartments, nearing completion in Scripps Ranch, will be San Diego County's first market-rate community driven 100 percent by solar-generated power.
Stories this photo appears in:
PROPERTY: Apartment Project Is User-Friendly for Technology
Residents of an apartment community soon to open in the Scripps Ranch neighborhood, developed by H.G. Fenton Co., will be the first in the region able to get all of their power from the sun, and track their usage on their smartphones.