Photo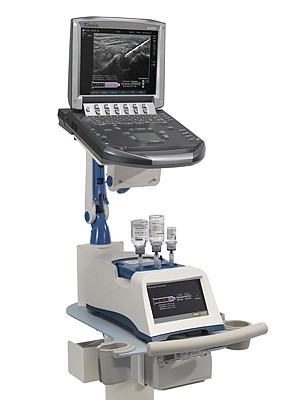 The Navigator DS, made by Carticept Medical Inc., is in the early stages of use after a recent FDA approval. The system allows doctors to directly inject pain medication into joint areas while having an image of the procedure.
Stories this photo appears in:
MEDICINE: It Offers Alternative to Oral Drugs, Gives Doctor Clear View
A relatively new FDA-approved device is giving Dr. Benjamin DuBois a more efficient, targeted way of delivering medication for pain-relief in his patients' joints.