Photo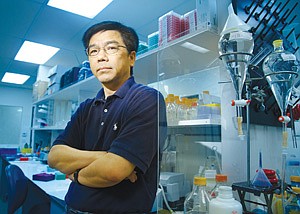 Bor-Wen Wu, chief executive officer of the Sorrento Valley-based Polaris Group, said his company raised 95 percent of its capital from Asia. He wanted investors that shared his passion and his goal to do it right.

Stories this photo appears in:
FINANCE: Less Money Is Available; Investors Want to See Results
Is it a sign that the venture capital market is recovering from a dead standstill when at least five San Diego area companies have been able to secure venture capital funding since April?