Photo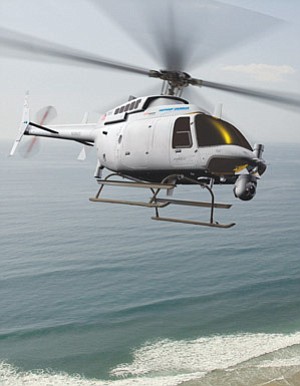 The Fire-X helicopter, a joint effort by Northrop Grumman and Bell Helicopter Textron, will be able to carry 3,000 pounds of cargo in a sling. The unmanned aircraft uses a Bell 407 helicopter as its airframe.
Stories this photo appears in:
TECHNOLOGY: Northrop, Bell Join Forces to Make Unmanned Aircraft
After seven years of development on Fire Scout, an unmanned helicopter project that has grabbed the interest of the U.S. Navy, Northrop Grumman is attempting to make a bigger autonomous flying machine, teaming up with airframe maker Bell Helicopter Textron Inc.