A 1-year-old Del Mar startup is growing quickly by helping companies navigate the complexities of trade. TradeSun, a spinoff of predictive analytics company DataSkill, has already landed two big clients in its first year of business. The company has 33 employees, and will soon bring in a new CEO to manage its growth.
TradeSun uses natural language processing to automate the processing of trade documents, saving banks time and money. Typically, these documents are processed manually, resulting in papers stacked on desks as banks verify the goods to be imported are in compliance. The whole process can take about 45 minutes per trade, said Dave Druker, head of investor relations and client services for TradeSun.
Checking on Compliance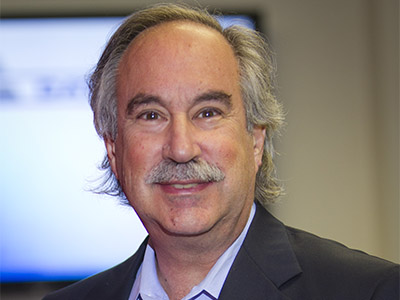 The process starts with importers and exporters applying for a letter of credit from their banks. Effectively, this provides a guarantee that the exporter will be paid for the goods, on time. Banks then manually check these documents for compliance, making sure the goods haven't gone through any companies on sanctions lists, and keeping an eye out for any other red flags.
"The compliance portion of this is becoming so complicated," Druker said. "Banks are under a huge amount of regulation to make sure everything they do is compliant with all of the various regulations the U.S. has set up and various countries have set up."
Using natural language processing, Druker said TradeSun can bring the process of checking documents down to five minutes. The company originally started off as a project within Dataskill, which has been working with IBM's Watson system since 2011. The company's first project was to help a bank in Singapore with trade compliance.
Cloud-Based System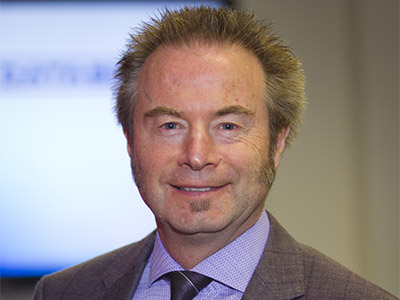 TradeSun recently landed another big client. The company will begin implementing its cloud-based system at a bank in Los Angeles in September.
So far, Druker said, the company has demoed its system to more than 70 banks around the world. He expects to bring on four or five more clients by the end of the year.
"The feedback we get is, 'This system's amazing. We've never seen anything like it," he said.
Roughly 5,000 banks worldwide process trade documents. To get to $100 million in revenue, Druker said the company would need to bring on about 200 banks. The market for processing letters of credit is roughly $50 billion.
So far, the company is run primarily by a team of DataSkill alumni. DataSkill CEO Nigel Hook founded the business, and Mark Gunton, former chief risk officer for HSBC North America, serves as the company's chairman of the board.
Bringing in New CEO
In September, the company will also bring in a new CEO, who recently retired from an international bank as head of trade finance.
"We're looking for someone who has the ability to manage that large of a company," Druker said. "What we need to do is move this company from about 33 people to close to 200 over the next couple years. … We're going to have to grow this company."
The company closed on $2.8 million in funding in June. In the near future, the company expects to raise an equity round to support its growth.
"International trade, because it's such a huge industry, it's kind of recession proof," Druker said. "Trade is one of the things that describes the human condition these days.