The San Diego County Imperial Valley Hispanic Chamber of Commerce will officially sign an MOU (Memorandum of Understanding) with Latin-American airlines VOLARIS.
EVENTS: Downtown San Diego Partnership Recognizes 11 'Doers'
San Diego County Supervisor Nathan Fletcher and Mary Walshok, associate vice chancellor for public programs at the University of California San Diego extension, were among those honored by the Downtown San Diego Partnership with Create the Future Awards.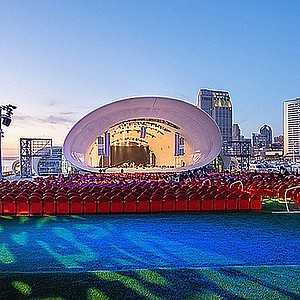 HOSPITALITY: Mayor Gloria Praises Industry's Key Civic Contributions
With San Diego Mayor Todd Gloria heaping praise on the city's entire hotel and hospitality industry, eight local professionals in particular were honored at the San Diego County Lodging Association and Hospitality Sales and Marketing Association International Gold Key Awards event held earlier this month.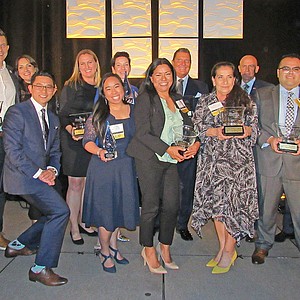 AGRICULTURE: Winery, Farming and Cattle Fuel Rancho Guejito
Privately owned and managed, Rancho Guejito is a 36-square-mile parcel of largely undeveloped land in the San Pasqual Valley off state Route 78 that harkens back to the San Diego County of old, with a rich history that includes being one of the original Mexican land grants in Southern California.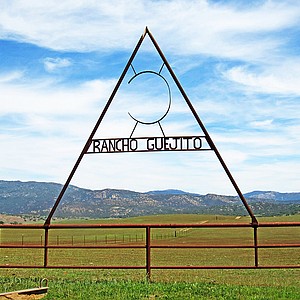 DEVELOPMENT: Largest Project in Zoo History
Creating the San Diego Zoo's latest addition – the transformation of what had been a children's petting zoo into a combination play zone and exhibit area – was so extensive that it took Pacific Building Group three years to complete the project.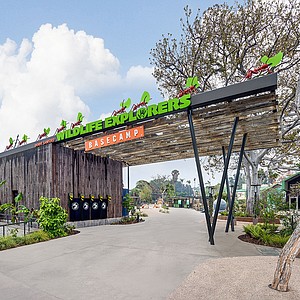 TOURISM: Experts See Strong, Steady Recovery in 2022
San Diego's all-important tourism sector continues to bounce back, local officials say, with Spring Break 2022 fueling a healthy uptick in visitor spending across the city and county.
TECH: Sēkr Raises $2.25M in Seed Round
An unmet need for camping spots catering to people living the van life led Breanne Acio to found Sēkr – a mobile app that now features the largest database of free campsites.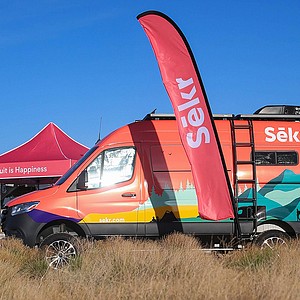 ECONOMY: Student-Run Survey Recaps 2021, Looks Ahead to 2022
Business leaders in San Diego County feel the economy is doing well despite concerns about the COVID-19 pandemic. While some types of business typically bustling in San Diego like tourism are taking some time to come back because of continuing pandemic concerns, companies in the biotechnology and medical device fields are gaining ground as is the craft brewing industry.
TOURISM: Historic Town & Country Resort Gets $100M Makeover
Before it underwent a $100 million renovation, the Town & Country hotel in Mission Valley was attracting notices that did little to attract guests.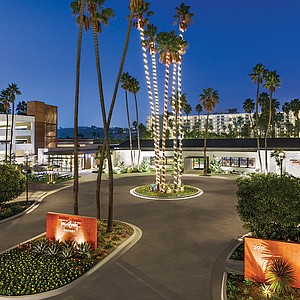 Air Canada announced Tuesday the airline will resume flights to Toronto and add nonstop service between Montréal via Montréal-Pierre Elliott Trudeau International Airport and San Diego International Airport.
HOSPITALITY: County Adds More Than 700 New Rooms in 2021
San Diego County added five new hotels with 717 rooms in 2021, the largest being the 226-room Seabird Resort in Oceanside, according to an end-year report from hotel brokerage and research firm Atlas Hospitality Group.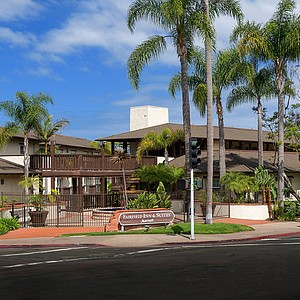 While San Diego County already hosts major annual golf tournaments, world class surf competitions, youth soccer events and hugely popular marathons and triathlons, local officials want to focus on bringing even more sports events to the region.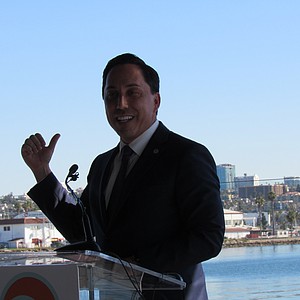 TOURISM: San Diego County Fair Coming Back in Full Force in 2022
After a two-year semi-hiatus caused by concerns about mass gatherings pushing the spread of COVID-19, the 22nd District Agricultural Association is bringing back the full-scale version of the San Diego County Fair, the popular annual event of all things yummy, bright and loud.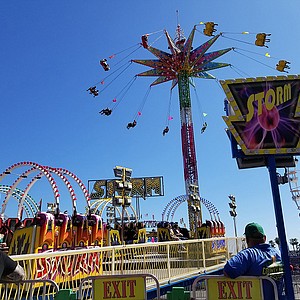 It's been about six years since Cassandra Schaeg opened SIP Wine and Beer in Escondido as a place for people to get together, connect and enjoy conversation over some adult beverages.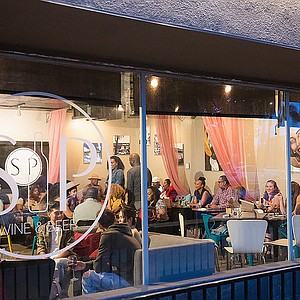 SDBJ Insider
Last week, the San Diego Tourism Authority launched a new advertising campaign with a TV spot promoting the area that debuted during the Farmers Insurance Open golf tournament telecast live nationally from Torrey Pines.