Rental car service Silvercar expanded its service to San Diego April 2.
IdentoGO will be enrolling travelers in TSA Precheck out of its mobile RV at Liberty Station starting April 9.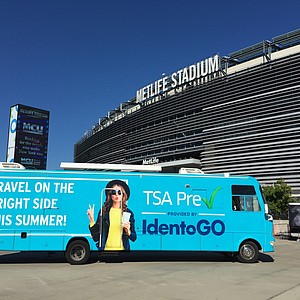 UK-based Rooftop Cinema Club opens at Manchester Grand Hyatt San Diego April 12.
San Diego-based Buona Forchetta and Blue Water Seafood Market & Grill are part of the Petco Park food lineup beginning Opening Day, March 29.
Award winning chef, Joseph Elevado, joins Prepkitchen as chief culinary officer.
The inaugural flight from Frankfurt International Airport landed at San Diego International Airport March 22.
Del Lewis was named 2018 president and will preside over the SDCCU Holiday Bowl.
DINING: Kitchen Staff's Fresh Role Chef-to-Table Concept
A new Italian restaurant, Maestoso, has begun offering a unique dining experience: chefs will both cook and serve guests their meals, a concept called "chef-to-table."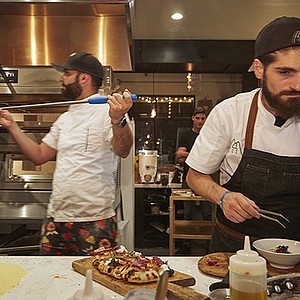 AtYourGate allows passengers the ability to order food or retail items via mobile devices to be delivered at their gate.
Win Technologies USA will provide a casino management system for the new La Jolla Trading Post Casino.
Stone Brewing Company, Green Flash Brewing Company, and Karl Strauss Brewing Company were listed.
Noble House Hotels & Resorts appointed Michael Feeley general manager of the Mission Bay hotel.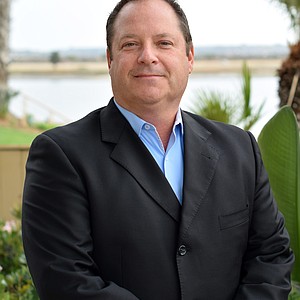 DINING: Bar, Restaurant Planned for Gaslamp Site
Once a saloon, a brothel and a children's hospital among its many incarnations, the Grand Pacific Hotel in San Diego's Gaslamp Quarter may return to its roots in a way with a downtown developer who wants to turn it into a multistory restaurant and bar.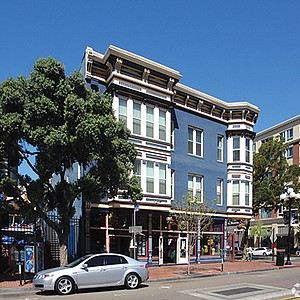 A new Italian restaurant, Maestoso, will offer a unique dining experience called "chef-to-table."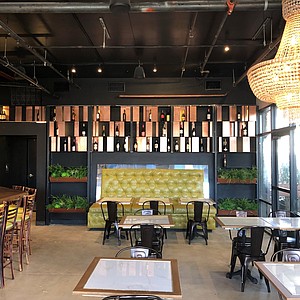 The Hopper will integrate tour transportation and ticketing services.
By Lara McCaffrey
March 8, 2018