Developed with San Diego-based J Street Hospitality and Azul Hospitality Group, Moxy San Diego is a nine-story, 126-room, millennial-minded boutique hotel in San Diego's Gaslamp Quarter.
Millennials, roughly ranging in age from 21 to 34, may seem relatively young and inexperienced in comparison to baby boomers.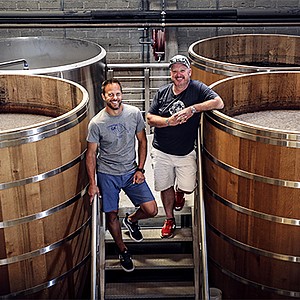 TRAVEL: Incubator Looks to Help Cos. and Airports Tap Innovation
A small crowd filed in between the baggage claim and ticket desks at the San Diego International Airport. It wasn't part of the airport's annual Thanksgiving rush, but arrived instead to watch five startups deliver their pitches.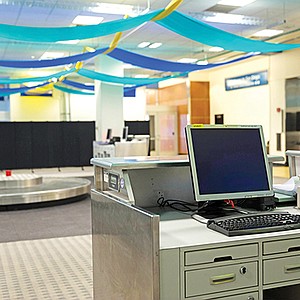 Business events scheduled in the county.
DINING: Food, Art and Welcoming Environment Make an Impression
When San Diego-bred brothers Alex and Eric Adler first had the idea of opening a Mexican-inspired restaurant almost a decade ago, their immediate inclination was to create an upgraded version of the traditional Southern California hole-in-the-wall taco shop.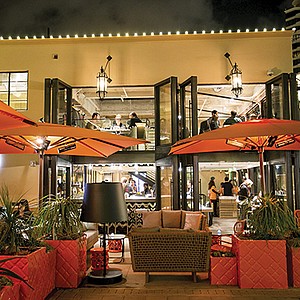 The San Diego International Airport is looking to make parking, and hauling luggage between trips, less of a pain. Its new Airport Innovation Lab graduated its first cohort of startups Nov. 14, all of which focused on improving one of these two pain points.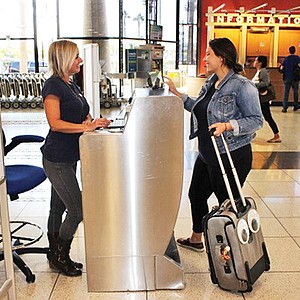 SOFTWARE: More Than 100 Data Points Tracked In Brewing Biz Processes
Water, hops, grain and yeast. Pulkit Agrawal became familiar with beer's four main components while working for San Diego's largest brewery, Ballast Point.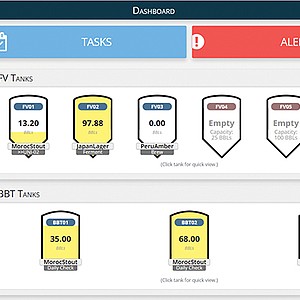 FOOD: As Eateries Struggle To Make Profit With Tech, Ghost Restaurants Open
The boom in food delivery apps available in San Diego has mushroomed exponentially the last several years. And, data shows they aren't going away anytime soon.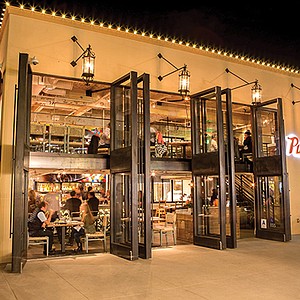 The team's inaugural home game will now be on Jan. 12, against the Rochester Knighthawks at Valley View Casino Center.
Four San Diego investors launched their own reality TV show, "VCs in a Van," showing how startup investments take place offstage.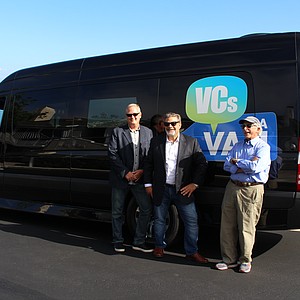 For Solana Beach resident, Sheila Olinger, the convenience of flying out of an airport that is smaller, closer to home and has $5 all-day parking made taking the first-ever California Pacific Airlines flight Nov. 2 from Carlsbad's McClellan-Palomar Airport a no-brainer.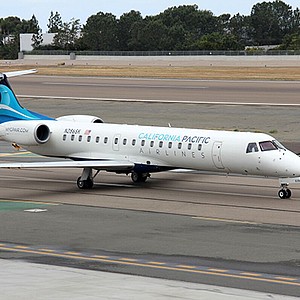 25-year-old Adler is the only local entrepreneur to make the list this year.
Shortboard surfing, 3X3 basketball, beach handball and individual kata have all hosted qualification events already.
It was shortly before the Great Recession of 2008-2009 that Tracy Zemke, founder of Personal Touch Dining catering company, switched her business' focus from corporate events to weddings.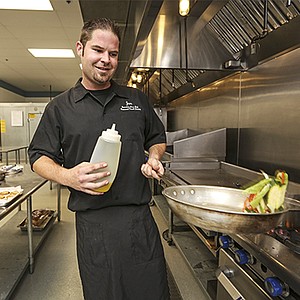 The temporary closure will affect approximately 115 employees, although Phil's is offering limited opportunities to work at other locations.