SD TRAVEL LEISURE
Recent and archived news stories on: Airports, Conventions, Entertainment, Hotels, Gaming, Restaurants, Sports, Theme Parks, Travel...
Topgolf, a popular golf-themed entertainment company, could be teeing it up soon at a new location on Harbor Island.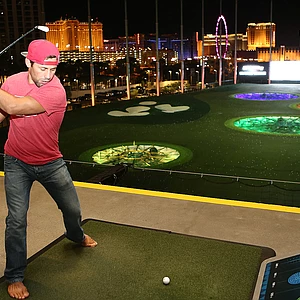 TOURISM: Prestigious Event Slated for Summer 2023
When the men's world lacrosse championship comes to San Diego in 2023, regardless of which team prevails, area officials say the event will be a big win for tourism in the county.
SOFTWARE: Commercial Spotlights SaaS Firm's Workplace Productivity Platform
San Diego-based ClickUp, a company that makes collaborative workplace software for businesses, is launching its first Super Bowl TV commercial at this year's big game.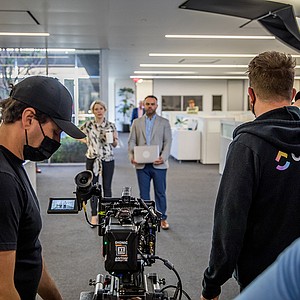 HOSPITALITY: Veteran Exec Randy Zupanski Takes Helm at Fabled Carlsbad Resort
Omni La Costa Resort & Spa in Carlsbad has named veteran hotelier Randy Zupanski as its new managing director.
RECREATION: Boutique Solana Beach Club Spotlights 'Sweet Science'
Austin Steimle started boxing when he was a teenager on a high school boxing team in Cincinnati. A former Marine, Steimle never boxed professionally but has retained his passion for the sport.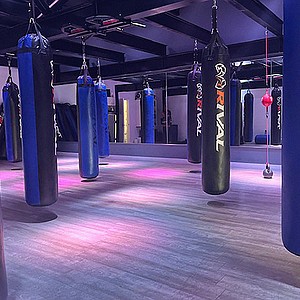 HOSPITALITY: Joya Organic Kitchen to Open in La Jolla Next Month
Clique Hospitality, the Las Vegas-based restaurant and nightlife hospitality group, is expanding its San Diego footprint.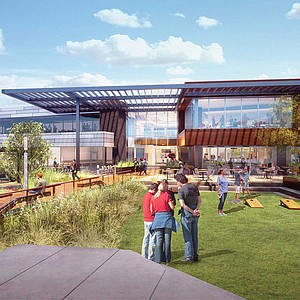 Shows to be Performed at New SDMT Stage Venue
The San Diego Musical Theatre, founded in 2006, has announced its 2022 lineup.
TRANSPORTATION: Airport Authority Details Progress on $3.4 Billion Project
The $3.4 billion project to replace Terminal 1 at San Diego International Airport is progressing on several fronts, with construction begun and new financing in place.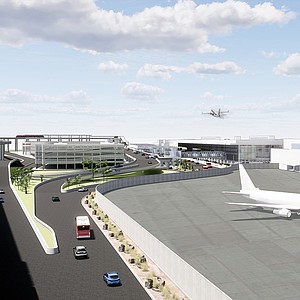 The 2021 San Diego County Credit Union Holiday Bowl, featuring a much-anticipated matchup between UCLA Bruins and North Carolina State Wolfpack, has been canceled due to COVID-19 concerns.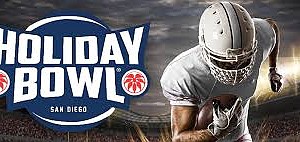 Work Focuses on Accommodating Hybrid Meetings
Sheraton San Diego Hotel & Marina, a waterfront resort on the San Diego harbor, has completed the first phase of an $88 million renovation.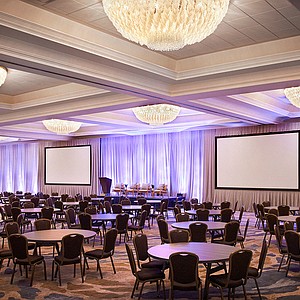 Selection of 10 Participants Reflects Diversity, Equity, Inclusion
The San Diego Tourism Authority has selected the first cohort for its diversity, equity and inclusion tourism accelerator.
EVENTS: Annual Festival to be Held in May
After a two-year hiatus, Gator by the Bay, the annual Louisiana-inspired four-day music and food festival, will return in 2022.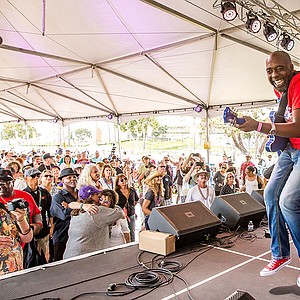 Home2 Suites by Hilton Set to Open in San Marcos by 2023
A Mission Valley hotel developer and operator is planning to build a 110-room hotel in San Marcos in a hospitality market that is quickly recovering from the 2020 downturn caused by the COVID 19 pandemic.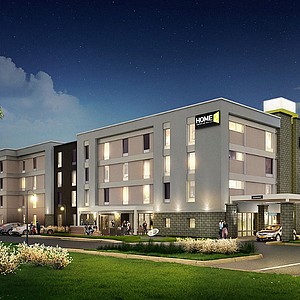 The property is owned by real estate investment trust Pebblebrook Hotel Trust.
Trinity Fund Advisors based in Honolulu has acquired a 50% interest in the Omni San Diego Hotel from JMI Realty. The purchase price was not disclosed.
Prev Next