SD TECHNOLOGY
Recent and archived news stories on: Alternative Energy, Automotive, Computing, Engineering, Internet, Nanotech, Software, Telecom, Wireless...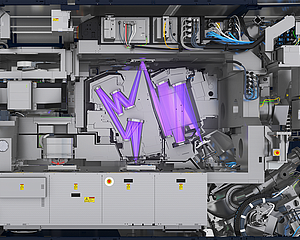 TECHNOLOGY: Extreme Ultraviolet Laser Light Makes It Possible
BLUETECH: Despite COVID, Sector Saw 163% Job Growth
Even amongst strong and diverse sectors like biotech, pharma and tourism, San Diego's blue economy is a pillar of prosperity in the region, and one that is growing quickly.
Franklin Antonio, one of seven people who founded Qualcomm Inc. (NASDAQ: QCOM) in 1985, has died, the company announced.
TECH: $3.8B Deal to Double Firm's Revenue
Carlsbad-based MaxLinear, Inc. is dramatically scaling up its global operations with its proposed, $3.8 billion acquisition of Silicon Motion.
TECH: Platforms Debut at 5G Summit
Qualcomm Technologies, Inc. unveiled its latest and most advanced developments in 5G and AI-enabled robotics on May 10 and the company's annual 5G Summit.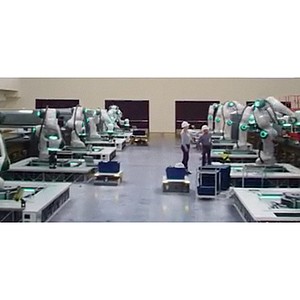 SOFTWARE: Consulting Company Expanding Tech Platform
Business consulting firm Easie is breaking into the software space. On April 26, the company announced the launch of Easie Invoice AI - the first AI product offered from Easie's Document AI software suite.
AUTONOMOUS DRIVING: Snapdragon Ride Chips to Power Software Platform
CARIAD, the Volkswagen Group's software company has tapped Qualcomm Technologies, Inc. to supply system-on-chips (SoCs) for CARIAD's software platform designed to enable assisted and automated driving functions for VW vehicles expected to hit the market around 2025.
WEBSITES: Company Gains Spot in Top Sports Accelerator
In the wide, wide world of sports betting and fantasy sports, good data is key. That is the premise behind FTN Network, a multi-site platform featuring content and data for sports betting and fantasy sports aficionados.
MANUFACTURING: Innovation Improves Safety, Power of Li-ion Batteries
San Diego-based lithium battery innovator South 8 Technologies is charging up. On April 26, the company announced it had closed a $12 million Series A funding round it will use to accelerate the commercialization of its patented Liquefied Gas Electrolyte (LiGas) technology.
SUSTAINIBILITY: SD Company Wins $1M XPRIZE for Carbon Removal
Climate change is a large problem requiring large solutions. To address it, X Prize Foundation founder Peter Diamandis and Tesla founder Elon Musk created the largest incentive prize in history – the $100 million XPRIZE Carbon Removal competition for companies working on carbon removal technologies at scale.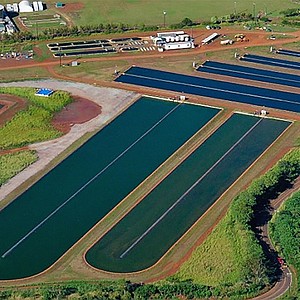 SDBJ Insider
Leidos, the Reston, Virginia-based science and tech company and a member of the Fortune 500, held its groundbreaking ceremony in late April for its new R&D center at Campus Point in La Jolla.
SOFTWARE: ClickUp Buys Slapdash
With the use of workplace productivity software steadily on the rise, ClickUp announced last week (April 26) that it has acquired Slapdash, a small but mighty SaaS firm with five employees working remotely from San Francisco, Toronto and London.
EVs: Deal Boosts Supply Chain
In what amounts to part acquisition, part homecoming, Aptera Motors announced April 20 it had purchased Andromeda Interfaces, Inc. in an all-equity deal. Terms of the agreement were not disclosed.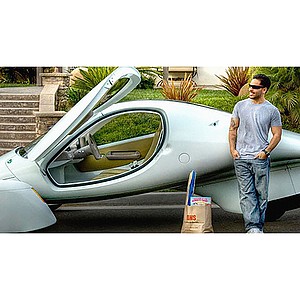 Contract Adds Up to $40 Million of Work Set to Conclude in Mid-2023
The U.S. Navy awarded Science Applications International Corp. (NYSE: SAIC) of Reston, Virginia a $41 million modification to a previously awarded contract to provide continuing sustainment support of integrated afloat and ashore tactical computer networks.
Qualcomm (NASDAQ: QCOM) on Wednesday announced record results for its fiscal second quarter ended March 27 -- and provided upbeat guidance for Q3.
TRANSPORTATION: Autonomous Truck Firm Co-Founder Transitions to CEO
On March 3, when TuSimple co-founder Xiaodi Hou stepped into his new role as CEO, he said the move would allow him to become "the evangelist of the company."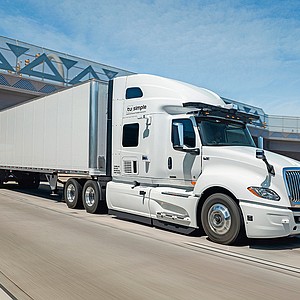 Prev Next