SD TECHNOLOGY
Recent and archived news stories on: Alternative Energy, Automotive, Computing, Engineering, Internet, Nanotech, Software, Telecom, Wireless...
Nineteen wireless phone, tablet and module makers are putting Qualcomm Inc.'s extra-speedy fifth-generation wireless modem chips into their products for 2019, Qualcomm announced Feb. 8.
Two days after a face-to-face meeting with Broadcom Ltd., Qualcomm Inc.'s board laid out several problems with Broadcom's proposal to buy Qualcomm, but said it was open to more talks.
The U.S. Marine Corps awarded Tactical Edge Inc., a San Diego small business, a five-year contract that could be worth as much as $49 million.
Seeing a clear need for cybersecurity for a widening array of connected industrial equipment and other gadgets, Qualcomm Inc. said it plans to make a business out of cybersecurity for the Internet of Things.
Qualcomm Inc. said its top board members and executives met with Broadcom Ltd. representatives for two hours on Feb. 14, but said little else about the meeting.
The meeting will be held March 7 at the offices of Perkins Coie LLP.
Broadcom Ltd. shifted strategy in its proxy fight for Qualcomm Inc., saying it would ask Qualcomm shareholders to elect six, rather than 11, directors nominated by Broadcom.
Broadcom Ltd. said Feb. 12 that it has lined up as much as $100 billion in financing for its proposed, $121 billion acquisition of Qualcomm Inc.
Viasat reported a third-quarter net loss of $24.6 million on revenues of $381.8 million. It also inked a deal with United Airlines.
With Qualcomm Inc. rejecting its latest bid, Broadcom urged Qualcomm late Feb. 8 to come to the negotiating table immediately, suggesting a weekend meeting in New York or a mutually convenient location.
John Raguin cofounded Guidewire Software (NYSE: GWRE) and led it from inception to $150 million in revenue and pre-IPO.
Qualcomm Inc.'s board rejected Broadcom Ltd.'s revised, $121 billion bid for the company, which Broadcom announced on Feb. 5.
RETAIL: ResMed Sees Potential In Retail Sleep-Rating Device
ResMed's 2011 acquisition of an Irish company called BiancaMed led to a new company: SleepScore Labs of Carlsbad, formed in 2016.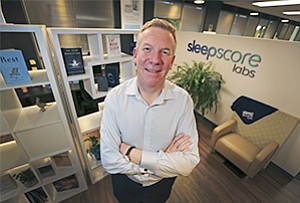 Cubic Corp. reported a net loss of $9.8 million on sales of $340.7 million in its first quarter, as well as a record backlog.
Recently, Zesty's 33-year-old CEO stepped down to focus again on the technology underpinning the company's software, which is now being used by enterprise clients including Sony Electronics.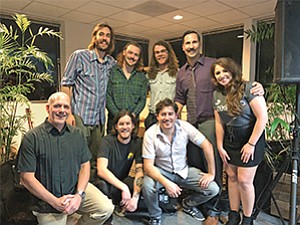 Prev Next