HEALTH: Bankruptcy Filing by S.D. Hospice Is Catalyst for Purchase
After several months of layoffs, cutbacks and financial uncertainty, San Diego Hospice has filed for bankruptcy protection. Scripps Health has announced that it purchased a small hospice in Poway to help lessen the blow for patients. The health system has plans to expand its end-of-life care, said Scripps Health CEO Chris Van Gorder.
DEFENSE: Technology, Robots and Ships Can Be Bought 'Off the Shelf'
This cousin to R2D2 cuts a squatty, homely figure at 21 inches long, 20 inches wide and 16 inches tall. But it has a tenacity that military commanders like.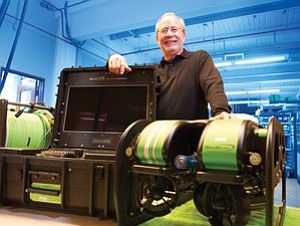 TECHNOLOGY: The Internet, GPS, CDMA, Among the Examples
The military frequently adapts civilian technology for its own uses. But the process also works in reverse. Military technology frequently goes commercial.
RETAIL: Shopping Hubs 'Make a Scene' Through Renovations
Jeffrey Essakow likens the recent local wave of big-money retail center renovations to the shakeup that occurred when Tiger Woods began dominating the pro golf circuit a decade ago. "It forced all of the other players to improve their game," said Essakow, CEO of Protea Properties LLC of La Jolla, which owns the newly renovated Flower Hill Promenade in Del Mar.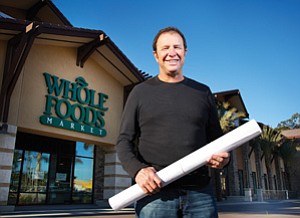 As a Regional Director of Investment Sales, Lynn LaChapelle executes Capital Markets transactions with a focus on Southern California.
MEETINGS: In Season Or Off, Petco Park Is The Place to Meet
Petco Park remains one of the best baseball venues in the country, but it is also one of San Diego's most unique places for meetings and parties, both on game days as well as the off season.
By Tom York
January 14, 2013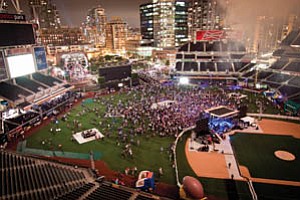 Joe Terzi is the president and CEO of the San Diego Tourism Authority, previously known as the San Diego Convention & Visitors Bureau, or ConVis, a nonprofit 501C 6 corporation with a history dating back to 1954.
MILITARY: Contractors, Forces Brace for Change As Fiscal Forces Play Out
What does lean look like?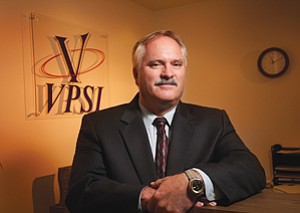 DEFENSE: They Pursue Key Technologies and International Markets
The prospect of Pentagon budget cuts has federal contractors rethinking their business plans.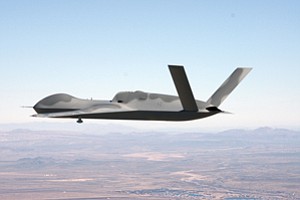 Robert "Brick" Nelson is Northrop Grumman's senior executive for the San Diego region, representing all business activities for the company.
PHILANTHROPY: Executives Mull the Strategy in Donations
With the rebounding economy, companies here and elsewhere are recommitting to philanthropic investments, but many are ever more strategic and results-driven in their charitable giving.
By Marion Webb
November 19, 2012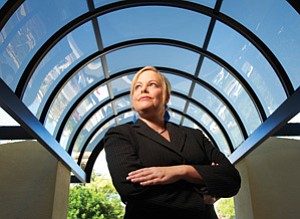 TAXES: Advisers Offer Insight on Various Options
The looming of the "fiscal cliff," a combination of tax increases and spending cuts, scheduled to go into effect in January 2013, also brings lots of uncertainty for the local financial and tax advisers of San Diego's wealthiest residents.
By Marion Webb
November 19, 2012