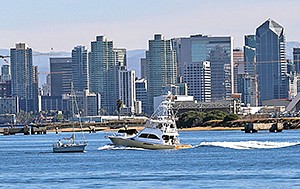 ECONOMY: Defense, Tech And Tourism to Help S.D. Beat National Numbers
San Diego's economy will likely run faster than the national economy in the coming year.
Forget Guessing or Even Googling to Navigate New Tax Law, You Are Going to Need Expertise
The Tax Cuts and Jobs Act of 2017 is many things. It is big. Its changes are sweeping.
FINANCE: Effects May Have Bigger Impact On Mid-Level Donors
Passage of the Tax Cuts and Jobs Act in 2017 came with some speculation that the law would put a damper on charitable giving.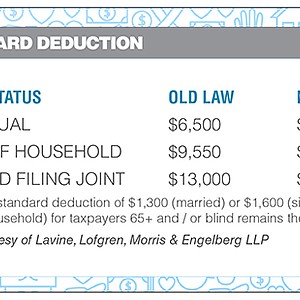 MEDICINE: Rady Feat Drew on Local Biz Talent and Expertise
It was one for the record books. Researchers at Rady Children's Institute for Genomic Medicine last February decoded a newborn's genome in 19.5 hours.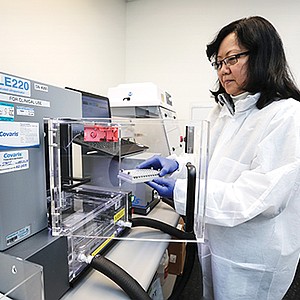 HEALTH: San Diego at Forefront of Genomics Insurance Coverage
Ceaseless seizures took Kara Coltrin's newborn son to the brink of death. Then came a turning point: rapid genome sequencing.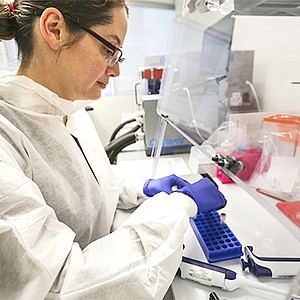 FINANCE: Name Change Brings Diversified Services More Fully Into Operations
What does the word "internet" mean to you? For the average reader, it's not quite what it meant during those heady dot-com days of 20 years ago.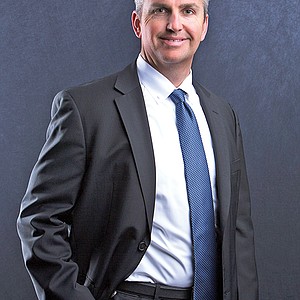 As the mortgage market gets more competitive and the wider economy grows more volatile, Mary Ann McGarry and her fellow investors at Guild Mortgage are taking things in stride.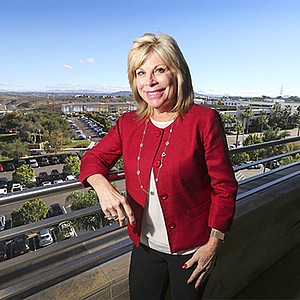 When it comes to keeping up with the latest trends in urban designs, the San Diego lifestyle plays a major role in what comes to fruition.
By Jessica King
December 13, 2018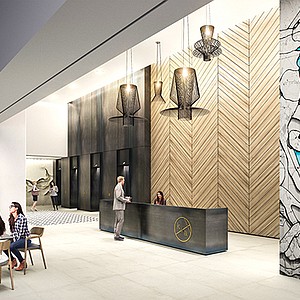 Planning is underway for up to $3 billion worth of improvements to San Diego International Airport, including replacement of the airport's aging Terminal 1 building, construction of a new road onto and off the property, more parking and an additional taxiway for commercial airliners, as well as a new administration building.
By Joe Tash
December 6, 2018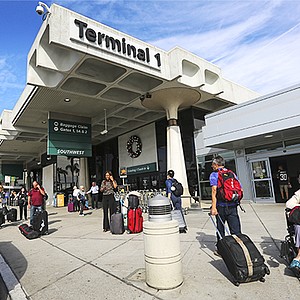 TRAVEL: Runway Extension A Key Part Of 20-Year Master Plan
The county of San Diego has approved a new master plan for McClellan-Palomar Airport in Carlsbad which calls for new safety measures as well as extending the runway's length by up to 800 feet.
By Joe Tash
December 2, 2018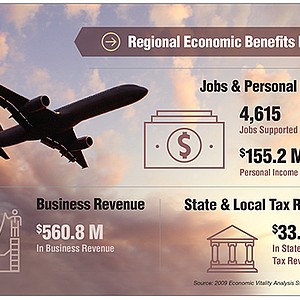 HEALTH: Software Is Personalized, Even Capable Of Some Conversation
More than 87 percent of people 65 years or older want to stay in their current home as they age, according to a 2014 AARP survey. Among them: Dan Deninger and his wife, Cindy.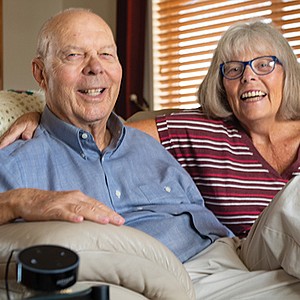 Dan Deninger — an Oceanside senior unversed in computers or smartphones — dictates messages to his assistant, Lisa. She also chimes in with medication reminders, historical facts and what's coming up on the calendar.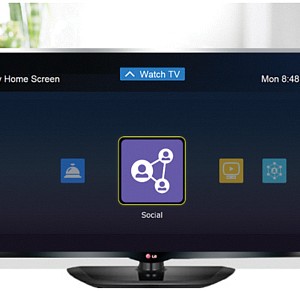 Prev Next