SD SERVICES
Recent and archived news stories on: Accounting, Advertising, Consulting, Jobs, Food, Insurance, Law, Printing, Public Relations, Security...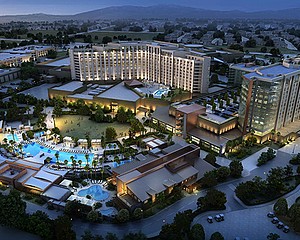 ARCHITECT: Respect and Relationships Are Key Part Of Working With Tribes
For over 20 years, Delawie, a San Diego-based architectural firm, had its hands full as the sole architect for Qualcomm Inc. But, following a lawsuit that kept publicly-traded companies from sole-sourcing and instead required them to select via a bidding process in the mid-1990s, Delawie had some time on its hands.
Prev Next