SD SERVICES
Recent and archived news stories on: Accounting, Advertising, Consulting, Jobs, Food, Insurance, Law, Printing, Public Relations, Security...
Catering to Hillcrest's 'In' and 'Out' Crowd
Native San Diegan Paris Quion, who started her career in the Hillcrest LGBTQ community as an entertainer and volunteer, is now general manager of one of the area's top restaurants.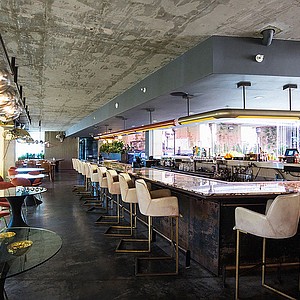 MEDIA: InnoVision Rolls Out New Hispanic Division; Notches 110% Growth
As he celebrates a decade in business and rolls out a new Hispanic division, InnoVision Founder and CEO Ric Militi is the calm in the eye of the creative storm. Or at least he tries to be.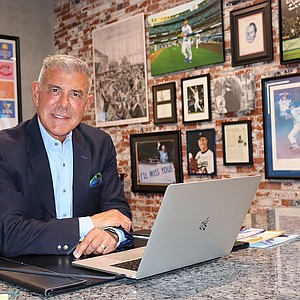 NONPROFITS: Taking A Closer Look at San Diego's Childcare Needs
Two reports commissioned by local nonprofit The San Diego Foundation and shared in April shed light on a continuing challenge for working parents: How to best navigate in an era in which the affordability and availability of childcare in San Diego County is a growing challenge.
EDUCATION: USD Real Estate Students Figure Out Highest and Best Use for Premium Site
A team of eight undergraduate real estate students at the University of San Diego's Knauss School of Business took on the challenge of redesigning a San Diego shopping center — at least on paper — and took first place in the 2022 NAIOP University Challenge.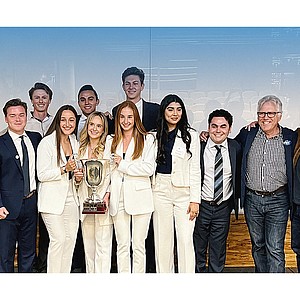 EDUCATION: Burnham-Moores Center Award Is Annual Memorial to Daniel Woodruff
The Burnham-Moores Center for Real Estate at the University of San Diego's Knauss School of Business announced this month that Nicholas (Nick) Bost, a member of the class of 2022, is the recipient of the Daniel B. Woodruff Memorial Scholarship.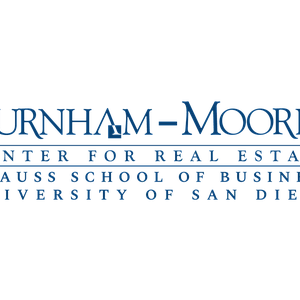 RESTAURANTS: Business 'A Labor of Love' for Old Friends
Best friends going into the restaurant business together can be a recipe for disaster. But that has not been the case for Tommy Nguyen and Wilson To, co-founders of local restaurant Cross Street Chicken and Beer, which has three locations around San Diego.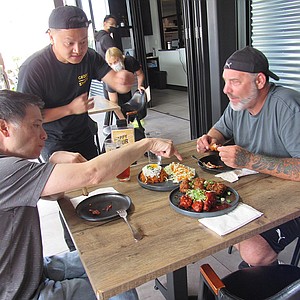 RESTAURANTS: Phan Sisters Create Food Fusion
At first glance, it might seem odd that Kingfisher Cocktail Bar & Eatery, a restaurant that opened in January in Golden Hill, marries the culinary styles of two quite diverse countries, partnering ingredients favored by chefs from France and those from Vietnam.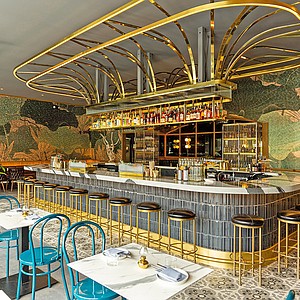 Sempra Energy (NYSE: SRE) bucked the general stock market trend Friday with shares gaining value as major indexes lost value. Shares closed up 3.7% to $164.85.
The nonprofit San Diego Harbor Police Foundation will present a free virtual event on human trafficking in San Diego. Viewers are welcome to join between 5:30 p.m. and 6:30 p.m. on Tuesday, May 10.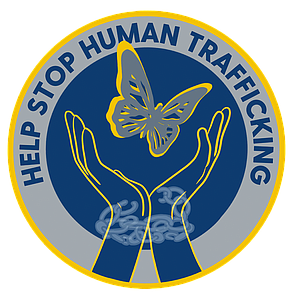 RESTAURANTS: Founder Publishes New Cookbook
The idea of eating food that is good for the body, good for the mind and good for the planet is not lost on local restaurateur Nastasha McKeon.
SPORTS: Upgrade a Hit with Baseball Fans
The executive leaders with the San Diego Padres have upgraded the team's luxury suites at Petco Park and continue to support San Diego County-based food and beverage partners, clearly demonstrating that the only professional sports team in town is in touch with the local business community.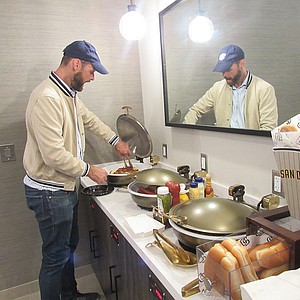 DESIGN: Southwestern College Debuts New $66M Facility
Designed by Tucker Sadler Architects, a new $66 million Performing Arts Center at Southwestern College in Chula Vista took its cue from ancient Mayan cities, including its soaring roofline and giant sun glyph.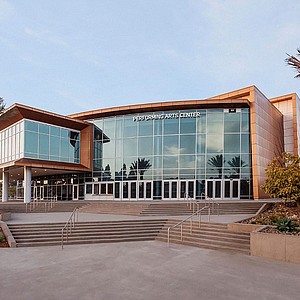 HOSPITALITY: Mayor Gloria Praises Industry's Key Civic Contributions
With San Diego Mayor Todd Gloria heaping praise on the city's entire hotel and hospitality industry, eight local professionals in particular were honored at the San Diego County Lodging Association and Hospitality Sales and Marketing Association International Gold Key Awards event held earlier this month.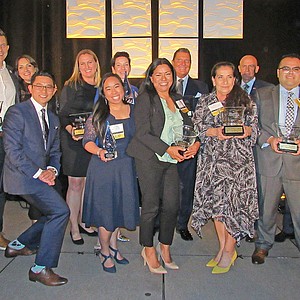 ENERGY: Cost-Effective Software Platform Streamlines Design
A project to support Puerto Rico's Cooperativa Hidroeléctrica de La Montaña is led by the Idaho National Laboratory's (INL) Net-Zero Microgrid Program and San Diego-based XENDEE Corporation.
SDBJ Insider
A number of high-profile local companies with a shared concern for the environment have inked partnerships with San Diego Community Power (SDCP), a new, not-for-profit 'community choice' energy provider.
Prev Next