SD SERVICES
Recent and archived news stories on: Accounting, Advertising, Consulting, Jobs, Food, Insurance, Law, Printing, Public Relations, Security...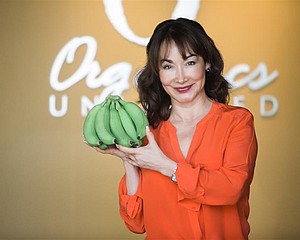 RETAIL: Customer Loyalty and Small Co. Image Are Respected
San Diego-based Organics Unlimited Inc. is a major player in the produce game.
EDUCATION: School To Become Sanford National University
Banker and philanthropist T. Denny Sanford continued his generous support of National University.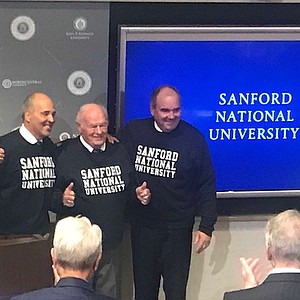 According to a press release, Union Kitchen & Tap, with locations in Encinitas and Gaslamp, recently hit the streets of San Diego with its Union Kitchen & Catering Food Truck.
FOOD: Nonprofit Trains Workers While Feeding Those in Need
Since its founding in 2014, Kitchens for Good, a nonprofit that tackles issues of food waste, poverty and hunger, has helped more than 300 individuals.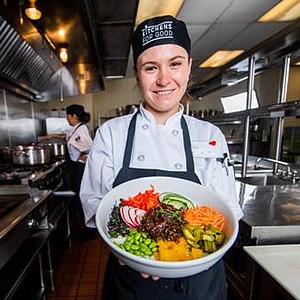 Banker and philanthropist T. Denny Sanford continued his generous support of National University with the announcement of $350 million gift to the university, which places it among the top 15 largest donations to a higher education institution.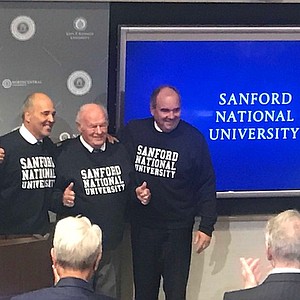 SERVICE: Company Sees $100 Million Revenue; Spaces Leased Month to Month
Phenix Inc., also known as Phenix Salon Suites, has 11 locations in San Diego, 69 throughout the state of California and more than 250 nationwide.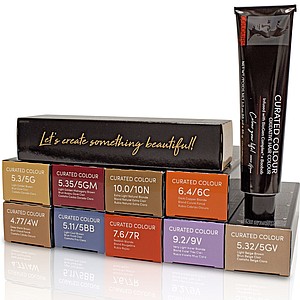 DINING: Slice of the Pet Spending Pie Can Pay Off
According to the American Pet Products Association, Americans are spending more on pets than ever before.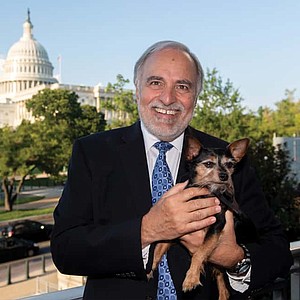 SDBJ Best Places to Work: Small Employer Category (15 - 49 U.S. EMPLOYEES)
Cultura is not just a furniture dealership. According to the company, it is a partner in creating places where people love to work, live, learn and play.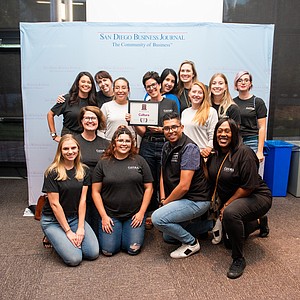 SDBJ Best Places to Work: Medium Employer Category (50 - 249 U.S. EMPLOYEES)
Enjoy the journey. That's one of the core values of Hughes Marino, a commercial real estate brokerage based in downtown San Diego that's led by Jason and Shay Hughes.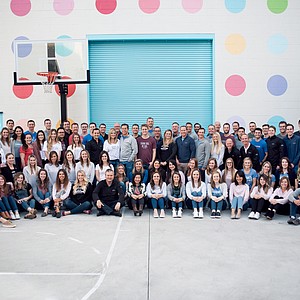 SDBJ Best Places to Work: Large Employer Category (250 - 1,999 U.S. EMPLOYEES)
For a large, national engineering firm, C&S Cos. still finds ways to keep employees connected.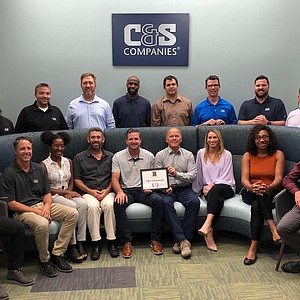 SDBJ Best Places to Work: Mega Employer Category (2,000+ U.S. EMPLOYEES)
A well-traveled barbecue smoker trailer is a key piece of equipment in the Swinerton Inc. inventory.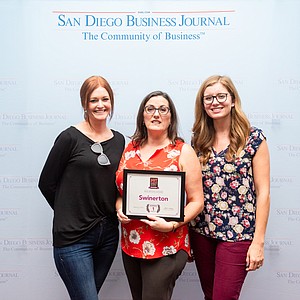 HEATLH: Lab Behind Many Brands' Skincare Products
JBK Wellness Labs' customers' brands are carried in high-end retailers and mainstream locations.
LEGAL: Cos. Will Need to Examine Hiring Practices
In the early 1900s, the word "gig" appeared in jazz clubs, referring to a live music performance.
AIS Technology Services merged with Fortitude Technology, another San Diego-based IT company.
Einstein Bros. Bagels, operated by Mission Yogurt, Inc., is the first Ocean Friendly restaurant at the airport and one of many eateries that have pledged to reduce their waste and boost environmental awareness about the rise of "garbage cluttering Earth's waterways," reads the release.
Prev Next