Symbotic, a company that develops autonomous robots for warehouses, will close its plant in Oceanside.
SOFTWARE: More Than 100 Data Points Tracked In Brewing Biz Processes
Water, hops, grain and yeast. Pulkit Agrawal became familiar with beer's four main components while working for San Diego's largest brewery, Ballast Point.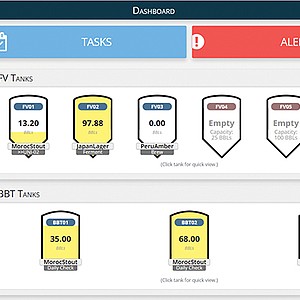 LEGAL: Key Legal Rulings Are Expected in 2019
Qualcomm Inc. and Apple Inc.'s all-out patent war faces a legal crossroads next year.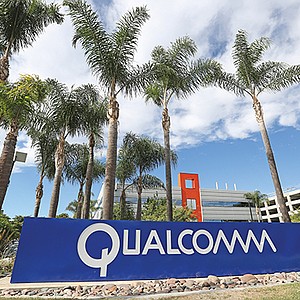 Rancho Bernardo-based LRAD Corp. said it received a $3.2 million order from the National Guard for an undisclosed number of 100X MAG-HS kits, one of its high-decibel sound systems able to send intelligible communications over very long distances.
FISHING: Awarded Grant To Promote Consumption Of Wider Selection of Fish
One fish, two fish .... The Dr. Seuss storybook title pretty much sums up how Dave Rudie came across his latest fish discovery: opah.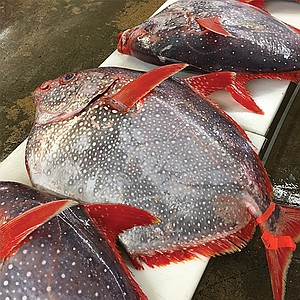 General Atomics Aeronautical Systems Inc. announced it has reached a deal to provide its MQ-9 unmanned aircraft to Australia. GA-ASI builds its Predator family of aircraft in Poway.
San Diego County stands to get approximately $450 million worth of work from the Pentagon's latest order for F-35 Lightning II aircraft, also known as the Joint Strike Fighter. The main beneficiary is Northrop Grumman.
San Diego-based Calpine Energy Solutions LLC received a three-year, $67.3 million contract to deliver retail electricity and ancillary services to U.S. Navy bases in Illinois, Pennsylvania, Maryland and California.
Conectric, a San Diego startup, started off designing sensors to reduce hotels' energy costs. Now, it's developing a blockchain IoT solution with a Swiss company.
ENERGY: With Most All Moves Regulated, Co. Weighs In on Issues
Lighting San Diego's homes. Moving electricity around California and Texas. Sending natural gas through pipelines. Building infrastructure to export liquefied natural gas to foreign ports. Those are only part of what Sempra Energy does to stay in business.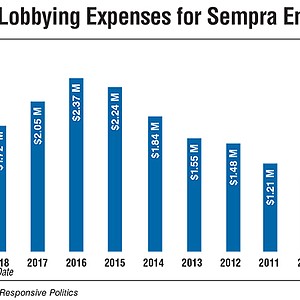 Sempra Energy reported earnings of $274 million, or 99 cents per share, on total revenues of $2.94 billion in the third quarter of 2018. It also announced new customers for its liquefied natural gas (LNG) export business.
Kratos Defense and Security Solutions Inc., which builds electronics and drones, reported net income of $1.7 million, or 2 cents per share, on total revenues of $159.4 million in the third quarter.
TECH: Qualcomm's Tech Operates in Heavily Regulated Climate
With its $6 million lobbying budget for 2018, Qualcomm Inc.'s spending to date far outpaced its industry peers.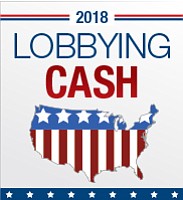 Cohu Inc. reported net income of $4.8 million or 16 cents per share on net sales of $86.2 million during the third quarter. The Poway based corporation also offered an update on its acquisition of Massachusetts-based Xcerra.
PRODUCTION: 3-D Printers Used in Work, Experimentation
The old image of manufacturing — of wrenches and grubby factory floors — needs a reboot.