In coming weeks, Spa Girl Cocktails will release its 200 ML ready-to-drink sparkling canned cocktails, as per the company.
According to an email from the San Diego-based company, McGee was formerly CEO and president of Osmosis Beauty.
According to a press release, the Escondido-based winery will donate 20% of its gross wine sales to the Food Bank to help with the supply of food for the underserved San Diego population.
Feeding America will distribute Bumble Bee Foods supplies to Feeding San Diego, the Los Angeles Regional Food Bank and the Community FoodBank of New Jersey – three communities in which the company continues to operate daily.
HYLETE is offering up to 12 million shares of the company's common stock that will be available to investors at $1.00 per share, the release states, with a minimum purchase of 500 shares per investor.
According to a press release, the opening of the San Diego brewery will add dozens of jobs to the local market.
According to a press release, the new 3,200 square foot Lost Cause Meadery space will open to the public on March 28.
Callaway Golf Company has named Joe B. Flannery as its executive vice president of apparel and soft goods.
According to an interview with founder Antonio Gamboa on KPBS' "Only Here" podcast, he is in the middle of contract negotiations with a location in S.D., dubbed Telefonica Norte.
The Houston, Texas-based franchise, which teaches children age 7 to age 14 to code by showing them how to build video games, has 25 locations open.
According to a press release, RateBeer, a consumer review website, tallied and rated millions of reviews to create a list of the world's best beers.
OGIO has launched its first women's collection, dubbed XIX ("Nineteen"), in honor of golf's 19th hole.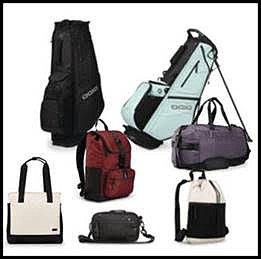 Vuori Clothing has appointed Catherine Pike, a former executive at Lululemon Athletica, as its new senior director of retail.
According to the company's Facebook page, Donut Bar will open a new location in Tucson, Arizona, on February 22.
Co. Expects $1.2M in 2020 Revenue from Its Cold Brews