SD MANUFACTURING
Recent and archived news stories on: Aerospace, Agribusiness, Chemicals, Electronics, Energy, Fabrication, Industrial, Plastics, Textiles...
General Atomics Electromagnetic Systems Group said on Jan. 31 that it received a U.S. Navy contract to develop advanced, high-energy-density capacitors for high-power microwave weapon systems. Financial terms of the contract, awarded by the Defense Ordnance Technology Consortium, were not disclosed.
General Atomics Aeronautical Systems Inc. has enlisted a surprising partner in its bid to build an unmanned, carrier-based air refueling aircraft for the U.S. Navy
The complaint, filed in U.S. District Court in San Diego, alleges MillerCoors of trademark infringement.
Sirenas, a marine-centric biotech in San Diego, has entered into a research agreement with pharmaceutical giant Bristol-Myers Squibb.
Recent data show the San Diego region's international trade has been expanding faster than the economy as a whole.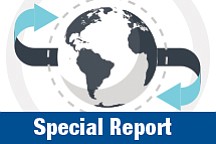 San Diego-based MKO Global Partners has been acquired by Two Labs, which provides product and commercialization services to pharmaceutical manufacturers.
Callaway Golf Co. closed out 2017 on a strong note, reporting net income of $40.8 million or 42 cents per share on net sales of $1.05 billion.
AG: Medical Use Explored; Retail Products Find Following
A so-called green rush in San Diego has centered on marijuana. But a crop of companies are capitalizing on a lesser-known part of the cannabis industry: hemp.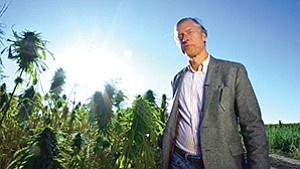 RETAIL: ResMed Sees Potential In Retail Sleep-Rating Device
ResMed's 2011 acquisition of an Irish company called BiancaMed led to a new company: SleepScore Labs of Carlsbad, formed in 2016.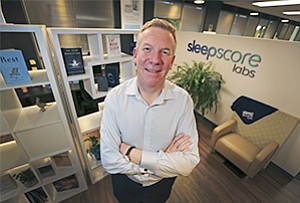 The Guild's former president, Pizza Port Brewing Co.'s Jill Davidson, is transitioning to a president emeritus role.
HEALTH CARE: Tax Said to Hurt Staffing, R&D Efforts at Cos.
While San Diego's medtech hub is cheering the recent suspension of a 2.3 percent excise tax on medical device makers, a full repeal remains the industry's ultimate goal.
Sempra Energy's $9.45 billion deal to acquire Oncor has garnered unanimous support from 10 stakeholders involved in the regulatory proceedings, it was announced last week.
Qualcomm Inc. reported a net loss of $5.95 billion — largely because of one-time items — on revenue of $6.07 billion during the first quarter of its 2018 fiscal year, which ended Dec. 24.
Pasha Automotive Services (PAS) is now offering specialized port-processing services for 2018 Toyota Tacomas.
By Tayler Reviere Verninas
January 30, 2018
Kratos Defense and Security Solutions Inc. said it is expanding its jet-powered drone business by opening a factory in Oklahoma.
General Atomics Aeronautical Systems Inc. said it successfully demonstrated an automatic takeoff and landing feature using a satellite data link on a company-owned aircraft.
Prev Next