SD MANUFACTURING
Recent and archived news stories on: Aerospace, Agribusiness, Chemicals, Electronics, Energy, Fabrication, Industrial, Plastics, Textiles...
MANUFACTURING: Revenue Surpasses $1B
In spite of the pandemic - or possibly as a result of - Bumble Bee Foods, LLC, had a banner year last year, according to the company.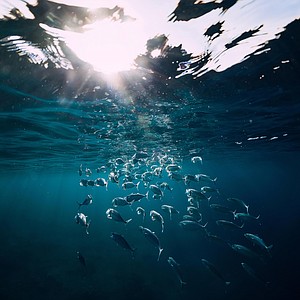 General Atomics Serves Military; Viasat Eyes Worldwide Coverage
Two local satellite projects are getting closer to launch.
San Diego's Southern Region Builds Momentum Off of Coastal Location and Proximity to U.S.-Mexico Border
Location is everything when it comes to understanding what is fueling jobs and long-term growth for the South County.
Ethical Line to be Available Nationwide This Summer
Dr. Bronner's, the Vista-based natural soap maker, is trying its hand at sweet confections.
BIOTECH: Co. Adds New Leadership; Sees Potential IPO
San Diego-based BioTheryX, a clinical stage biotech focused on protein modulation to treat difficult diseases, has raised a $92 million Series E round.
AGRICULTURE: Girl & Dug Farm, Lucky Growers Expects 15% Revenue Growth in 2021
Aaron Choi's farm operation is not your typical farming business. Located in San Marcos and at just under 60 acres, Lucky Growers grows mostly Asian veggies.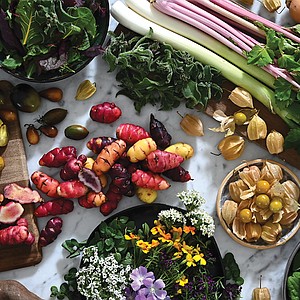 Spring 2021 CSUSM Business Confidence Index
San Diego County's craft brewing community is feeling confident about the future, according to a just-released survey conducted by the College of Business Administration at Cal State University San Marcos.
The nearly 125,000-square-foot warehouse features will create further job opportunities in San Diego County.
ECONOMY: Bid for World Design Capital Designation Accepted
The bid by the Design Forward Alliance on behalf of the University of California San Diego's The Design Lab for the World Design Capital designation has been accepted by the World Design Organization.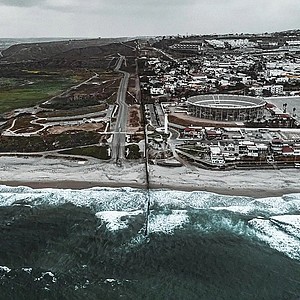 MANUFACTURING: Co. Poised for Growth
Carlsbad-based TaylorMade Golf Company Inc. is being sold to Centroid Investment Partners, a Seoul, Korea, based private equity firm.
Kratos Defense & Security Solutions Inc. (Nasdaq: KTOS) announced on June 3 that it has named its longtime CFO, Deanna Hom Lund, to its board of directors.
TECHNOLOGY: Will Oversee Defense and Fixed Broadband
Viasat Inc. (Nasdaq: VSAT) has promoted two executives to positions within the company's leadership team.
SDBJ Insider
San Diego's Pharmatech Laboratory and Diagnostics, Inc. announced last week that with many public schools returning to in-classroom learning, it was piloting a COVID-19 testing program with the Jamul-Dulzura Union School District.
White Labs Brewing Co., AleSmith Among Winners
Numerous San Diego-based companies won 2021 Craft Beer Marketing Awards.
AGRICULTURE: Carlsbad's Jimmy Ukegawa Reinvents His Farm Business
Jimmy Ukegawa jokes that he's a farmer turned gardener — what was once a couple thousand acres of farmland off Canon Road has shrunk to a 25-acre family business.
By Natallie Rocha
May 27, 2021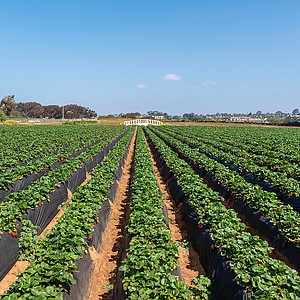 Prev Next