Swiss drug giant Roche and Carlsbad's Ionis Pharmaceuticals seem increasingly enamored with one another.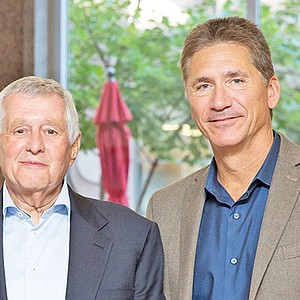 GreatCall, a San Diego-based mobile device company, will partner with a Massachusetts insurer to monitor the health of at-risk seniors.
Janelle Ayres, an associate professor with Salk Institute for Biological Studies who is taking on challenges posed by infectious disease and antibiotic resistance, earlier this month landed a $3.5 million National Institutes of Health grant.
Virtual physical therapy from San Diego-based Reflexion Health was effective as traditional therapy while saving money, according to a first-of-its-kind clinical trial conducted by Duke Clinical Research Institute.
Swiss drug giant Roche and Carlsbad's Ionis Pharmaceuticals seem increasingly enamored with one another.
The word "interim" in a job title implies caretaker. Not to Diane Hansen, evidently.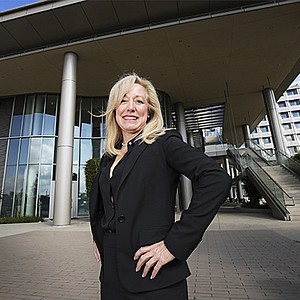 Jason Haider, the CEO of San Diego-based Xenco Medical, has been appointed by Gov. Jerry Brown to the California Workforce Development Board.
Ionis Pharmaceuticals' drug for a rare genetic disorder recently gained regulatory approval, a relief to investors worried about a denial, and pitting the company against Alnylam Pharmaceuticals.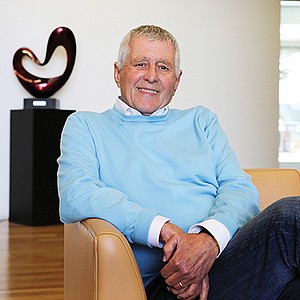 San Diego's AMN Healthcare is not relocating to Dallas, ending speculation raised by the CEO's new home and twin datelines.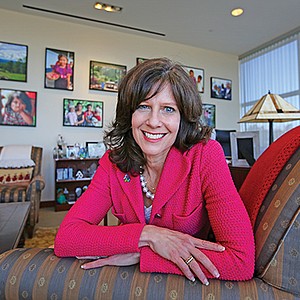 San Diego's MappBio recently received a $14.8 million contract to advance a treatment for Sudan virus.
San Diego-based Ligand Pharmaceuticals closed its acquisition of Vernalis Plc in a deal that Ligand said will add "shots on goal" to its portfolio.
Scripps Research added a 21-member Board of Overseers with big names from across San Diego life sciences as the organization broadens its scope, it was recently announced.
UC San Diego Health on Oct. 15 will open a 57,000-square-foot Rancho Bernardo center with offerings spanning primary care, urgent care and behavioral health.
Burr Heart & Vascular Center at Sharp Grossmont Hospital – per Sharp the only dedicated cardiovascular center in East County -- recently began treating patients.
Japanese food and drug manufacturing giant Ajinomoto Group is reorganizing, placing three disparate drug-making businesses on three continents under one umbrella.