SD HEALTHCARE
Recent and archived news stories on: Biotechnology, Doctors, Drugs, Health Insurance, HMO's/PPO's, Hospitals, Medical Devices, Nursing...
BIOTECH: Contraceptive Gel Is Part of CEO's Health Mission for Women
Evofem Biosciences wants to be the next big thing in birth control. After a long road, the San Diego biotech finds itself in a pivotal stretch.
A U.K. court today ruled that Roche subsidiary Ariosa Diagnostics infringed on an Illumina prenatal testing patent, the latest in the legal saga between the two companies.
HEALTH CARE: Reimbursement Codes Open Door for Revenue
The mental health system is often called broken or fragmented. That's created an opening for San Diego tech companies.
BIOTECH: Antibody Was Isolated in Lab
MappBio — a once-little known San Diego biotech that captured worldwide interest with experimental drugs for Ebola and other viruses — landed another big contract.
RETAIL: Co-Founders Create Treatments For UTIs
Jenna Ryan co-founded Uqora with her fiancé in 2017. She had hoped to find a better solution for a common problem, the frequent urinary tract infections that had disrupted her life.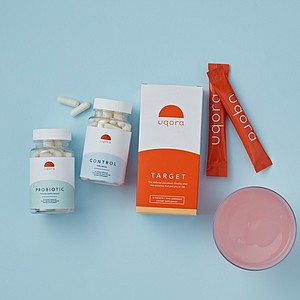 CV Sciences' CBD oil will be sold in 945 Kroger-owned stores across 17 states, it was recently announced.
Investors Said Going Public Would Bring Increase in Investments
For biotechs, what's the path to an initial public offering like? The CEOs of San Diego companies that took the IPO plunge weighed in on this question and others during a recent Biocom panel.
Joan Herman was recently named to the board of Carlsbad's Ionis Pharmaceuticals.
BIOTECH: Pain Relief Device Uses Magnetic Field
NeuraLace Medical, the medical device startup that won last year's Quick Pitch competition, recently closed on a $3 million seed funding round.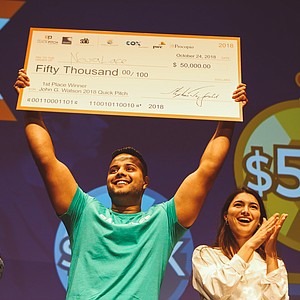 No New Treatments for Targeted Condition in More Than a Decade
La Jolla Pharmaceutical's stock recently jumped after its drug candidate for regulating iron overload showed promise in preliminary clinical trial results.
Oncternal Retains CEO, Will Remain In San Diego
On the heels of auspicious clinical trial results, San Diego-based Oncternal Therapeutics completed a reverse merger with Tennessee's GTx, it was announced June 10.
Poway Biz Covers Mind, Body With Its Offerings
For years, when Lillian Markowitz went for her float therapy sessions, she noticed she just couldn't get out of her own head.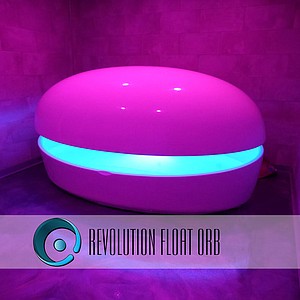 Average Wage Is $115,000; Economic Impact Put at $39B
Employment in San Diego's life sciences industry increased 12.5% from 2013 to 2018, states a new report.
After securing $30 million in a private stock placement in April, Evofem on June 10 closed a second tranche of $50 million.
UC San Diego Health opened an Encinitas facility as part of a bid to expand beyond hospital walls.
Genomatica acquired Renewable Energy Group's life sciences division on June 6.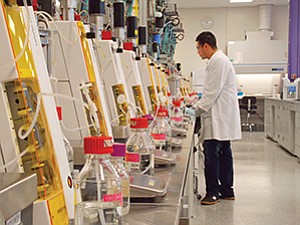 Prev Next