SD HEALTHCARE
Recent and archived news stories on: Biotechnology, Doctors, Drugs, Health Insurance, HMO's/PPO's, Hospitals, Medical Devices, Nursing...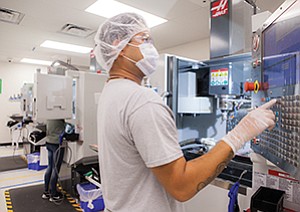 Seated beside an oval table in his office, Kevin Sayer squints to read a text on his phone. His blue eyes — the same color as his button-down shirt – light up.
San Diego's Tandem Diabetes Care inked a European distribution deal with Rubin Medical, meaning its insulin pumps will be sold outside the U.S. for the first time.
DEVICES: Company Gains Advantage By Partnering With Insurer
Dexcom aspires to widen its reach beyond Type 1 diabetes. Recently, the San Diego company took a big step toward the goal.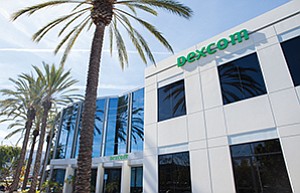 The firm has two San Diego companies in its eight-company portfolio.
A first-ever test from San Diego's Banyan Biomarkers to help doctors diagnose traumatic brain injuries has won Federal Drug Administration approval.
San Diego biotech Neurocrine reported a big increase in revenue following the launch of a nervous system drug in late spring, according to financial results released Feb. 13.
An Encinitas developer has struck a deal to buy Palomar Health's downtown Escondido hospital campus for $18 million, paving the way for a mixed-use project that's poised to be the epicenter of a construction boom in the area.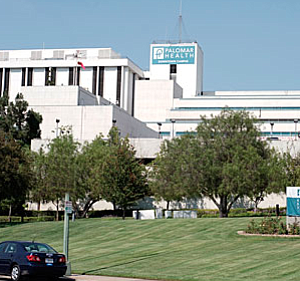 San Diego medical device maker Tandem Diabetes Care recently announced a $60 million public stock offering.
Sirenas, a marine-centric biotech in San Diego, has entered into a research agreement with pharmaceutical giant Bristol-Myers Squibb.
San Diego-based MKO Global Partners has been acquired by Two Labs, which provides product and commercialization services to pharmaceutical manufacturers.
Joseph Payne is challenging the legality of Arcturus Therapeutics firing him as president and CEO of the company, according to a Feb. 6 letter filed with the U.S. Securities and Exchange Commission.
The company said Feb. 2 that its board fired president and CEO Joseph Payne and named Mark Herbert as interim president.
OncoSec Medical, a San Diego biotech developing cancer therapies, announced on Feb. 1 a $20 million public stock offering.
LEGAL: Patent Infringement Case Over Prenatal Testing
A federal jury in San Francisco awarded Illumina $26.7 million in a lawsuit accusing Ariosa Diagnostics of infringing on patents, a decision that could bolster Illumina's strong position in the prenatal testing market.
Thomas Buchholz, a physician, researcher and scholar, has been named medical director of the Scripps MD Anderson Cancer Center.
Prev Next