SD HEALTHCARE
Recent and archived news stories on: Biotechnology, Doctors, Drugs, Health Insurance, HMO's/PPO's, Hospitals, Medical Devices, Nursing...
REAL ESTATE: Pavilion Sale to Save Palomar Health $2M Annually
Palomar Health has sold the Pomerado Outpatient Pavilion in Poway in a complicated deal that the company said will save it more than $2 million annually in leasing costs.
BIOTECH: Early-Stage Co. Expanding in San Diego
Onchilles Pharma, a preclinical biotechnology company developing novel cancer therapies, raised $7 million in Series A funding.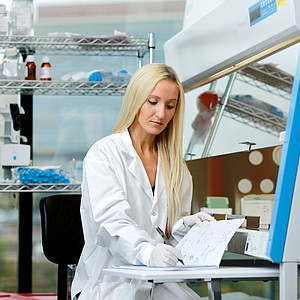 TECHNOLOGY: Seeking Global Presence, ONI Chooses San Diego as New Headquarters, Plans to Hire
Oxford Nanoimaging (ONI), the maker of a desktop microscope that lets scientists see single cells at the molecular level, has moved its headquarters from Oxford, England to the University Towne Center.
BIOTECH: Co. Adds New Leadership; Sees Potential IPO
San Diego-based BioTheryX, a clinical stage biotech focused on protein modulation to treat difficult diseases, has raised a $92 million Series E round.
BIOTECH: Co. Moves from Stealth Mode, Product Enters Select Veterinary Hospitals
San Diego's Petco and PetDx, a local biotechnology startup are working together on a collaboration to offer multi-cancer detection tests for dogs across the country.
Spring 2021 CSUSM Business Confidence Index
Students at the College of Business Administration at Cal State San Marcos have begun monitoring San Diego's biotechnology sector — an area that has weathered the storm of COVID-19 well.
U.S. Army Buys Gear to Test for COVID-19; Solute Gets Information Technology Work
The U.S. Army awarded Hologic Inc. (Nasdaq: HOLX) a three-year, $178.5 million contract for Panther Fusion SARS-CoV-2 assays, Aptima SARS-CoV-2 assays, multiplex test kits and associated reagents and consumables.
Technology Helps Drug Makers Save Money and Time
San Diego-based Nano PharmaSolutions, a nanodrug delivery technology startup, has received a $149,000 investment from the Realize Impact's Mission Driven Finance fund.
TECH: Device Applications Include Sports, Medical
Four years ago, Debbie Chen founded Hydrostasis to solve the problem around hydration monitoring.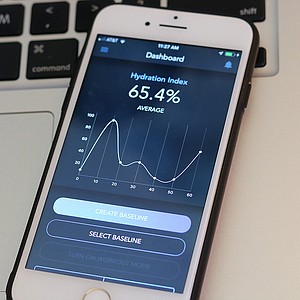 This event recognizes the great achievements of San Diego's healthcare providers throughout the pandemic, within their companies and in the community.
BIOTECH: Co. Targets DNA Circles, Plans to Enter the Clinic by 2023
Boundless Bio, has raised $105 Million in Series B financing to continue developing small-molecule therapies that target unusual DNA circles found in cancer called extrachromosomal DNA (ecDNA).
TECH: Firm Hires 15 Staffers, Plans to Add 15 More
ClearPoint Neuro, a publicly-traded medical device company focused on neurosurgery, has relocated their headquarters to Solana Beach from Orange County and plans to hire aggressively in the region.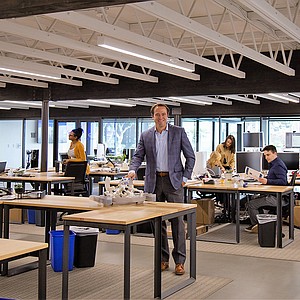 Juno Diagnostics has raised a $25 million Series A round.
Escient Pharmaceuticals names new president.
MANUFACTURING: JBK Wellness Labs Formulates Products for Other Brands
JBK Wellness Labs, a formulator and manufacturer of traditional East Asian herbs and medicines, is rooted in family tradition.
Prev Next