SD FINANCE
Recent and archived news stories on: Banks, Credit Unions, Mortgage Lending, SBA, Stocks/Bonds, Venture Capital, Wealth Management...
BANKING: Emphasizes Deposit Relationship, Aims To Compete With Big Banks
Roughly a decade after moving its headquarters from Ramona to San Diego, the Bank of Southern California has grown to nearly half a billion dollars in assets and expanded into a third county.
Two days after a face-to-face meeting with Broadcom Ltd., Qualcomm Inc.'s board laid out several problems with Broadcom's proposal to buy Qualcomm, but said it was open to more talks.
It's a moment that San Diego entrepreneur Cody Barbo is unlikely to forget.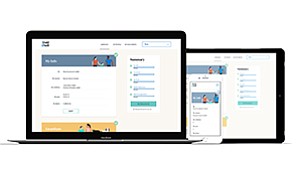 The firm has two San Diego companies in its eight-company portfolio.
Qualcomm Inc. said its top board members and executives met with Broadcom Ltd. representatives for two hours on Feb. 14, but said little else about the meeting.
The location is the sixth Ascent site since the office's 2011 launch.
The meeting will be held March 7 at the offices of Perkins Coie LLP.
Broadcom Ltd. shifted strategy in its proxy fight for Qualcomm Inc., saying it would ask Qualcomm shareholders to elect six, rather than 11, directors nominated by Broadcom.
Jason Pang, the serial entrepreneur behind the stock discovery app SparkFin, has resurfaced with a new startup in another industry: consumer packaged goods.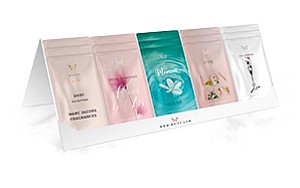 ECONOMY: It Says 8 New Sites Set for 2018, Demand Remains High
One year after coworking space CommonGrounds Workspace made its debut in Carlsbad, the business said it plans to open eight new sites in 2018, including one in downtown San Diego.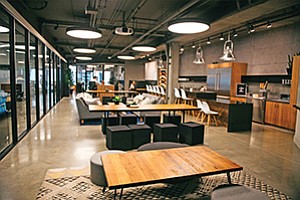 Broadcom Ltd. said Feb. 12 that it has lined up as much as $100 billion in financing for its proposed, $121 billion acquisition of Qualcomm Inc.
Viasat reported a third-quarter net loss of $24.6 million on revenues of $381.8 million. It also inked a deal with United Airlines.
Arhaus LLC, a nationwide home furnishings company, donated $16,921 to Promises2Kids. Arhaus selected Promises2Kids as its charity of choice to receive 10 percent of sales during its recent grand opening event at Westfield UTC.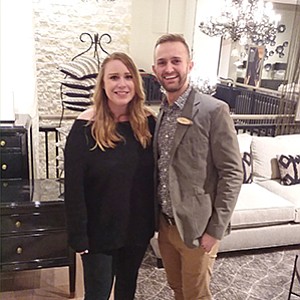 With Qualcomm Inc. rejecting its latest bid, Broadcom urged Qualcomm late Feb. 8 to come to the negotiating table immediately, suggesting a weekend meeting in New York or a mutually convenient location.
Callaway Golf Co. closed out 2017 on a strong note, reporting net income of $40.8 million or 42 cents per share on net sales of $1.05 billion.
The combined firm will have 100 employees and service more than $3 billion in capital from offices in San Diego and New York.
Prev Next