LIFE SCIENCES: Company's Liquid Biopsy Revolutionizing Cancer Treatment
San Diego-based Nucleix, a company revolutionizing cancer treatment by detecting the disease earlier via liquid biopsy, has secured $55 million from a syndicate of leading life science investors in an oversubscribed financing round.
GoFundMe has announced that it will acquire San Diego-based Classy, a nonprofit fundraising software company.
By Karen Pearlman
January 13, 2022
TECHNOLOGY: Big Rig Negotiates 80 Miles With No Human Intervention
San Diego-based TuSimple (Nasdaq: TSP) displayed the capabilities of its autonomous big-rig truck with an 80-mile nighttime run between two Arizona cities — on public highways, alongside other vehicles, with no human in the cab.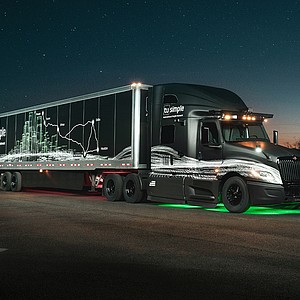 BIOTECH: Carlsbad Company Trialing COVID-19 Pill
Another one of San Diego's promising young biotechs has gone public via Wall Street's SPAC merger route. In late December, Carlsbad-based Pardes Biosciences merged with special purpose acquisition company FS Development Corp. II.
TECH: Volvo, Honda Projects Made Public
Qualcomm Inc., the $33.6 billion chipmaker and pioneer of 5G wireless, has been putting its energies into automotive work, including projects supporting fully electric vehicles.
HEALTHCARE: OmniSYS Deal Bolsters Link Between Providers and Payers
San Diego-based XIFIN has acquired OmniSYS, a leading provider of technology solutions for the retail pharmacy industry.
FINANCE: SeedFolio Fund 2 Raises $16M
SeedFolio, a new San Diego-based seed-stage venture capital firm launched in March 2021, is already well on its way to raising its first $20 million.
ECONOMIC DEVELOPMENT: SDNEDC Honors Retiring Development Director
Kevin Ham has worked as a grocery store clerk, owned his own computer retail store and sold insurance. "Those experiences really prepared me well for the industry I am very well-suited for, which is economic development," Ham said.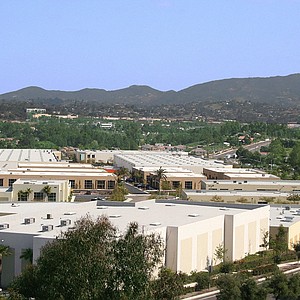 ENERGY: Abu Dhabi to Ink Infrastructure Pact
Sempra (NYSE: SRE) announced on Dec. 21 that it plans to sell a noncontrolling, 10% stake in its Sempra Infrastructure Partners business for $1.785 billion. The prospective buyer is the Abu Dhabi Investment Authority.
Environment: $1.5M Pilot Project Stems Shoreline Erosion
A $1.5 million collection of reef balls has been installed along the Chula Vista Bayfront next to the Chula Vista Wildlife Refuge in a pilot project meant to protect the coast from rising sea levels and shoreline erosion.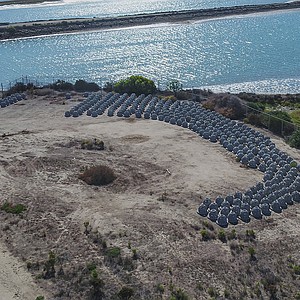 HEALTHCARE: Startup's App Digitizes Record Keeping, Regulatory Compliance
San Diego-based Surglogs, one of the area's fastest-growing healthcare tech startups, has raised $10.5 million in a Series A funding round.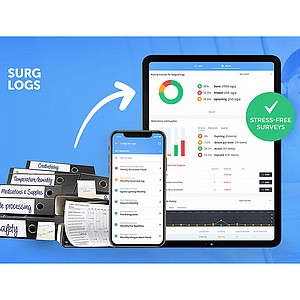 BIOTECH: Company Developing Treatments for Neurological, Inflammatory Diseases
San Diego-based biotech company Bloom Science has closed a $12 million Series A financing round with a syndicate of life science investors led by Leaps by Bayer, the impact investment arm of Bayer AG, and the ALS Investment Fund.
Sempra (NYSE: SRE) has plans to sell a noncontrolling, 10% stake in its Sempra Infrastructure Partners business for $1.79 billion. The buyer is the Abu Dhabi Investment Authority.
HEALTHCARE: Acquired by Galderma, Carlsbad Firm Plans International Expansion
Alastin Skincare, Inc., the Carlsbad-based skincare company with more than $50 million in annual revenue, has entered its next growth phase - via acquisition.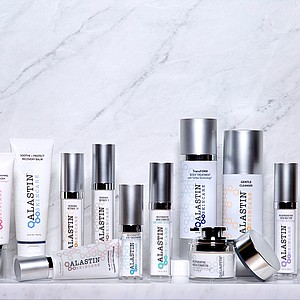 JOBS: Effort Will Strengthen Regional Workforce Pipeline
The San Diego North Economic Development Council (SDNEDC) is launching an initiative designed to connect industry and education partners – and bridge the crucial gap between job explorers and their future careers.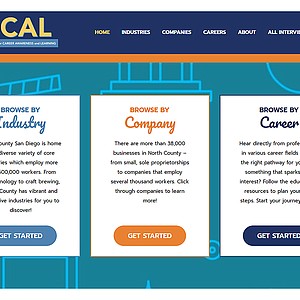 Prev Next