SD FINANCE
Recent and archived news stories on: Banks, Credit Unions, Mortgage Lending, SBA, Stocks/Bonds, Venture Capital, Wealth Management...
Fewer San Diego companies received venture capital backing in the first quarter of the year but the total dollars raised were up compared to the same quarter the year prior.
It was Seacoast's first quarterly report since it fully integrated its systems with those of Capital Bank, the San Juan Capistrano-based institution Seacoast acquired Oct. 1.
STARTUP: Incubator To Take 1% to 5% of Accepted Companies
EvoNexus, the startup incubator with offices in San Diego and Irvine, will require the next round of companies it admits to give up a stake in their business in exchange for EvoNexus' services.
Since its start in 1992, JMI has invested in more than 130 businesses.
Southwest Geophysics' services are intended to reduce explorative costs and assist in mitigating unexpected site conditions.
Qualcomm Inc. (Nasdaq: QCOM) will cut 1,231 jobs in San Diego.
Boys & Girls Clubs of Greater San Diego hosted a military public-private partnership inaugural roundtable discussion to kick off "Better Together: A Military Public-Private Partnership" designed to allow children and teens to share their experiences and challenges as members of military families. The roundtable took place recently at the Clairemont Branch in the education and nutrition center.
The company, which qualifies and pursues leads for real estate agents, employs about 150 people in San Diego.
Ballast Point said April 19 it's crafting a specially-brewed beer to mark its partnership with the San Diego Regional Economic Development Corporation (EDC).
CDC Small Business Finance has facilitated more than $13 billion in financing to more than 11,000 small businesses.
The dividend payout will be 9 percent higher than what shareholders have received quarterly since April of 2017.
Real estate operators use the San Diego-based company's platform to track and analyzes data on commercial properties' impacts on the environment.
The firm said it aims to invest in lower middle market companies in the manufacturing, niche software, business services and food sectors.
During a three-day period last month, Shoal Creek Elementary students in Poway collected $1,000 in donations for San Diego's Ronald McDonald House as part of the charity's Red Shoe Crew program. To foster a sense of kindness and charity among school-aged children, students participating in the Red Shoe Crew program help educate their peers on the Ronald McDonald House Charities of San Diego's mission.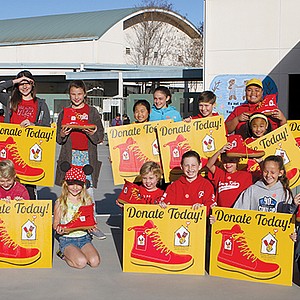 Barry Wellins' experience includes a prior stint with Union Bank: From 2001-2003, Wellins was the bank's Santa Monica branch manager.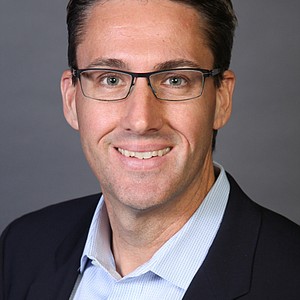 The biotechnology company described the financing round as oversubscribed.
Prev Next