FINANCE: Firms Expand Services to Remain Competitive
Private equity shops, alternative asset managers and other investment firms see growing opportunity in the local private equity scene.
FINANCE: Firm Closes $49M Deal; Surpasses $100M in Revenues
Mitek Systems, which makes software geared to mobile image capture and identity verification, has acquired startup ID R&D in a $49 million deal.
TECH: Co. Builds Portable Lab Technology
Liquid Instruments, a local company and maker of an 8-in-1 scientific measurement device geared towards students and engineers, has raised a $13.7 million Series B round in venture capital funding.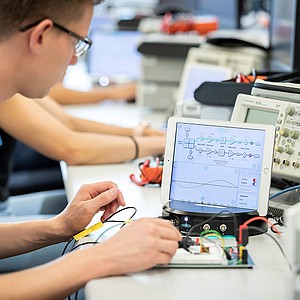 DEFENSE: Funds Spur 25% of S.D. Economy
San Diego defense contractors as well as the broader regional economy stand to benefit under a U.S. Department of Defense (DoD) budget proposal made public just before Memorial Day weekend.
City National Bank has donated $10,000 to Operation HOPE-North County in Vista.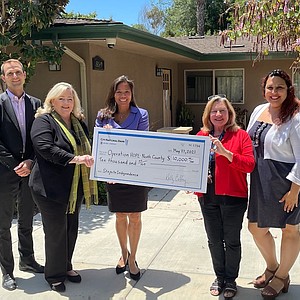 Cal State San Marcos Project Takes Stock of the Economy for Remainder of the Year
Business leaders in San Diego County feel the economy is poised to turn around after the COVID-19 pandemic, with slightly more than one-third forecasting that it will happen in the next six to 12 months.
Spring 2021 CSUSM Business Confidence Index
San Diego County's craft brewing community is feeling confident about the future, according to a just-released survey conducted by the College of Business Administration at Cal State University San Marcos.
ACCOUNTING: Firm is One Of 10 Largest Nationally
Baker Tilly US, one of the largest accounting firms in the country with a presence in San Diego, has appointed Thomas Bennett as managing partner for the firm's Orange County and San Diego markets.
MANUFACTURING: Co. Poised for Growth
Carlsbad-based TaylorMade Golf Company Inc. is being sold to Centroid Investment Partners, a Seoul, Korea, based private equity firm.
TECH: Co. Helps Brands Manage Risk
ComplianceMetrix (CMX), a San Diego-based enterprise quality management software maker, has raised $50 million in Series A funding.
Area Firms Grow Assets and Memberships
Many credit unions based in San Diego experienced a record surge in lending and uptick in membership in the last quarter of 2020.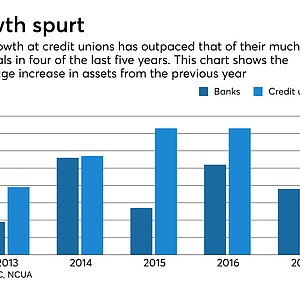 FINANCE: Need Seen for Wealth Management
Dowling & Yahnke, the privately held San Diego wealth management firm, has agreed to be acquired by a publicly traded Canadian counterpart, CI Financial (NYSE: CIXX).
FINANCE: Largest Since Firm's Founding
Tide Rock Holdings, an Encinitas-based holding company, has raised over $100 million in capital to acquire additional business-to-business companies.
Co. Has Developed Relationships With Over 400 VC Firms
A new group of "Cool Companies" in San Diego were selected by Connect with San Diego Venture Group to pitch to venture firms across the country.
BIOTECH: Co. Targets DNA Circles, Plans to Enter the Clinic by 2023
Boundless Bio, has raised $105 Million in Series B financing to continue developing small-molecule therapies that target unusual DNA circles found in cancer called extrachromosomal DNA (ecDNA).
Prev Next