Cue Health will offer 12.5 million common shares for a range of $15 to $17 per share, according to its amended IPO.
BIOTECH: Ag-Tech Co. Aims to Change Food Supply Chain
Plantible Foods, a local agriculture-tech start-up developing a plant-based protein, raised $21.5 million in Series A funding.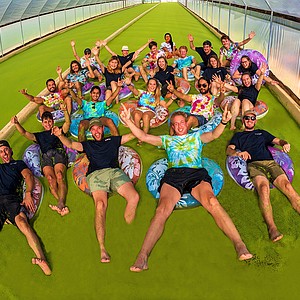 Scientist.com expands its offerings of "biotech as a service" (BaaS) platform

STARTUPS: Weekend Event Includes Fast-Pitch Competition
Funding is what's on the table this week at the eighth-annual Women's Venture Summit, created to help fuel and support female-led startups.
By George Lurie
September 14, 2021
MANUFACTURING: Company's Growth Spree Continues Amid Pandemic
Carlsbad-based Fluidra resumed its acquisition spree with the $240 million purchase earlier this month of S.R. Smith, an Oregon-based swimming pool equipment manufacturer.
By George Lurie
September 12, 2021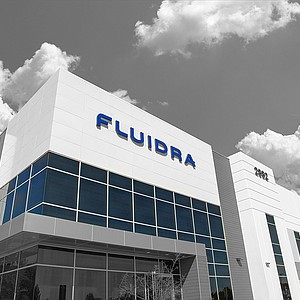 Cue Health filed an initial public offering on Sept. 1.
San Diego start-up TOOTRiS is one of three finalists for the Minority-Owned Business Achievement Award.
San Diego-based Advanced BioMatrix acquired for $15 million.
Combined, they total more than $673,000 for fire fuel reduction activities in Chula Vista and seven San Diego County preserves.
RETAIL: Corporation Lifts Annual Guidance to at Least $5.6 Billion
Petco Health and Wellness Co. Inc. (Nasdaq: WOOF), the Rancho Bernardo-based pet supply retailer and services supplier, announced net income of $75.1 million on revenue of $1.43 billion for its second quarter, which ended July 31.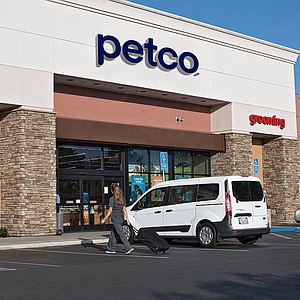 RETAIL: Corporation Says It Has Pumped $2.3 Billion Directly Into Local Economy
Amazon.com Inc. (Nasdaq: AMZN) recently offered some hard numbers about its impact on the San Diego region and the San Diego economy.
The PNC Financial Services Group Inc. (NYSE: PNC) is committing $20 billion over five years in support of environmental finance. The commitment will inform its choice of lending and financing activities.
Provides Grants of Up to $40,000 For First Time Buyers
A group of San Diego organizations led by The San Diego Foundation have teamed up to create a fund aimed at increasing the level of Black home ownership in San Diego County.
EDUCATION: ICSC Foundation Launch Academy Offers Program to Diversify Industry Opportunities
Earlier this year, three University of San Diego School of Business undergraduate real estate students were awarded internships by the ICSC Foundation Launch Academy.
FINANCE: VC Firm Recruits Investors to S.D.
Moore Venture Partners (MVP), has launched its fourth fund (MVP IV) to continue backing companies in the life science and technology space across all stages of their growth.
Prev Next