SD DEFENSE
Recent and archived news stories on: Arms, Contractors, Government, Military, Research, Development, Systems, Veterans...
DEFENSE: Funds Spur 25% of S.D. Economy
San Diego defense contractors as well as the broader regional economy stand to benefit under a U.S. Department of Defense (DoD) budget proposal made public just before Memorial Day weekend.
Contractor Will Operate MQ-9s for the U.S. Marine Corps Under $11 Million Deal
The U.S. government and Poway-based General Atomics Aeronautical Systems Inc. recently announced two deals related to its MQ-9 remotely piloted aircraft.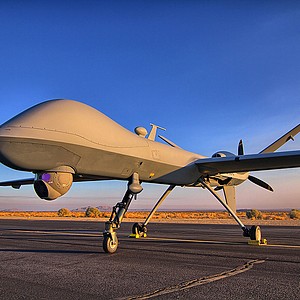 Citadel Defense has secured a new headquarters in San Diego.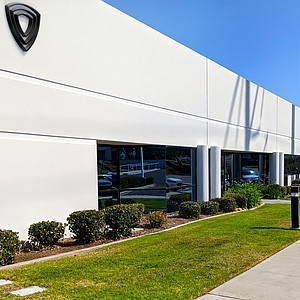 U.S. Army Buys Gear to Test for COVID-19; Solute Gets Information Technology Work
The U.S. Army awarded Hologic Inc. (Nasdaq: HOLX) a three-year, $178.5 million contract for Panther Fusion SARS-CoV-2 assays, Aptima SARS-CoV-2 assays, multiplex test kits and associated reagents and consumables.
REAL ESTATE: Preferred Development Plan Benefits Navy and Community
The sprawling 70.5-acre collection of World War II-era airplane hangars along Interstate 5 in Old Town would be transformed into a mini-city of sorts with a population of more than 14,000 under a preferred development plan advanced by the Navy.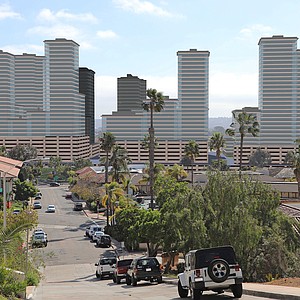 Contract Could Grow to $165M; Part of the Work Will Go to San Diego
The U.S. Navy awarded BAE Systems a contract for work as the design agent for the mechanical portion of the Mk 41 vertical launch system.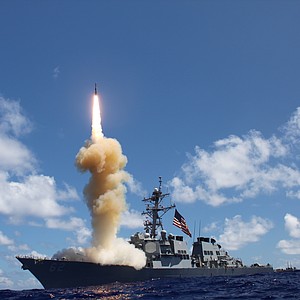 Contractor Will Supply Components for Advanced Arresting Gear
The U.S. Navy awarded General Atomics a $36.4 million contract that includes specialized components for an aircraft recovery system on the new, Gerald R. Ford-class aircraft carriers.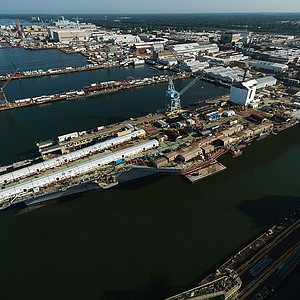 CONSTRUCTION: $100M Project Consolidates Local Operations
Cubic Corp. has moved into new corporate headquarters in Kearny Mesa, a $100 million project developed by Cisterra Development and designed by Ware Malcomb.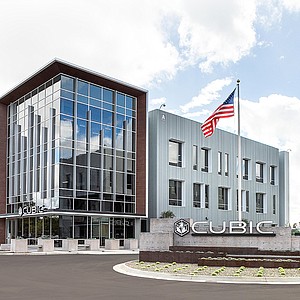 Contractor Anticipates Meeting New Administration's Needs
Kratos Defense & Security Solutions Inc. (Nasdaq: KTOS) saw its revenue rise during the first quarter of 2021 on the strength of several businesses, including unmanned systems and space and satellite.
Contract Modification Includes One Triton Unmanned Aircraft
The U.S. Navy awarded Northrop Grumman Corp. a $98.9 million modification to a previously awarded contract that will provide for one additional low rate initial production MQ-4C Triton unmanned aircraft system.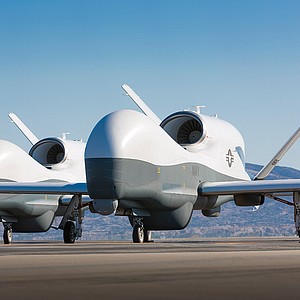 Business Will Plan Depot Work for its Advanced Arresting Gear
The U.S. Navy awarded General Atomics an $11.4 million order for support services. Under the deal, GA will move into the second phase of depot planning efforts to support its Advanced Arresting Gear.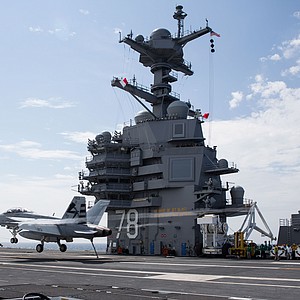 AEROSPACE: Co. Takes Firebird on U.S. Tour to Show Off Capabilities
It's not your typical unmanned aircraft. At 35 feet long with an 80-foot wingspan, the Firebird from Northrop Grumman Corp. can fly two ways — with a pilot onboard or without.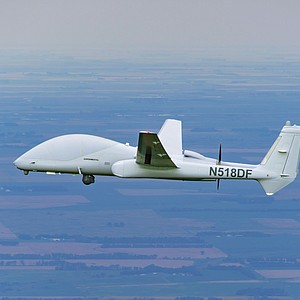 Pentagon's Advanced Projects Office Awards Contract Worth $22M
The Defense Advanced Research Projects Agency (DARPA) awarded General Atomics a $22.2 million contract for the initial phase of the DRACO program. The program's goal is to demonstrate a nuclear thermal propulsion (NPT) system above low Earth orbit in 2025.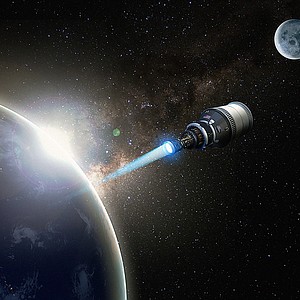 DEFENSE: Certain Work Will Be Local; Kratos Defense Is Among the Subcontractors
Northrop Grumman Corp. (NYSE: NOC) has taken a first step toward building the Ground Based Strategic Deterrent (GBSD).
Two Contractors Get Work on LCAC Vessels Based at Camp Pendleton
The U.S. Navy tapped two small businesses from San Diego to provide services for its fleet of LCAC landing craft.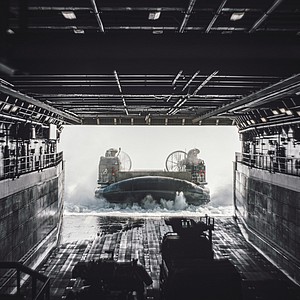 Prev Next