SD DEFENSE
Recent and archived news stories on: Arms, Contractors, Government, Military, Research, Development, Systems, Veterans...
U.S. Navy, Japan and Saudi Arabia to Split Order for 65 Aircraft
The U.S. Navy awarded Kratos Defense & Security Solutions Inc. a $50.9 million contract modification to procure 65 BQM-177A Subsonic Aerial Targets.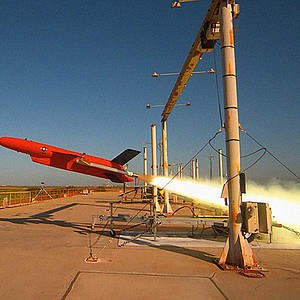 SHIP REPAIR: Company Moving In; Set to Hire More than 200 by 2023
Austal USA, which builds small surface ships for the U.S. Navy, has big growth plans for National City. The defense contractor expects to make approximately $100 million worth of improvements to a newly leased bayfront site south of the 32nd Street naval station.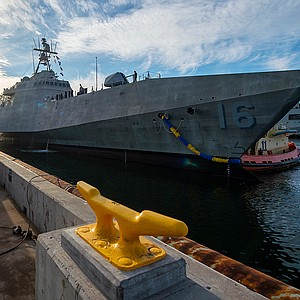 Turbojet and Turbofan Models Under Development; C5ISR Program Has Promise
Kratos Defense & Security Solutions Inc. (Nasdaq: KTOS) announced on Nov. 26 that it received an initial production order for a new, affordable, high performance jet engine for an aerial vehicle application.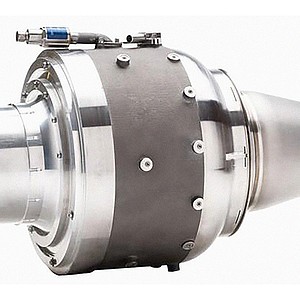 DEFENSE: Poway Co. Sees Unmanned Craft in an Armed Overwatch Role
General Atomics Aeronautical Systems Inc. has developed a new version of its Predator unmanned aircraft — one that can operate in environments that don't easily support other GA-ASI aircraft.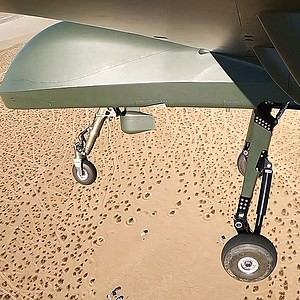 U.S. Navy Will Place Delivery Orders Up to $655 Million Through 2026
The U.S. Navy awarded contracts to six companies for complex repair, maintenance and modernization of non-nuclear Navy surface combatant class ships — specifically cruisers and destroyers — homeported in or visiting San Diego.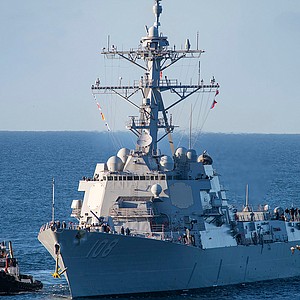 General Atomics Affiliate to Support Belgium's Program in $32 Million Deal
The U.S. Army awarded General Atomics Aeronautical Systems Inc. a $103.2 million contract for the production of Gray Eagle unmanned aircraft systems, satellite airborne data terminals and government furnished equipment maintenance.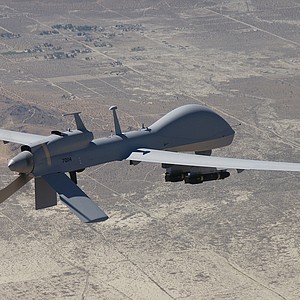 U.S. Navy Awards $49.3 Million Deal to Virginia Firm With Local Presence
The U.S. Navy awarded QED Systems Inc. of Virginia Beach, Virginia a $49.3 million modification to a previously awarded contract. Under the deal, QED will support availabilities — that is, periods of time set aside in a ship's schedule for maintenance, repairs and modernization.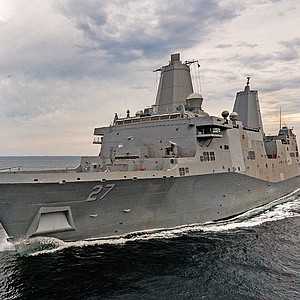 TECHNOLOGY: North County Firm Has Contracts With NASA, Military Services
North County-based Space Micro announced on Nov. 22 that Denver-based Voyager Space Inc. has agreed to buy a majority stake in the company.
DEFENSE: Firm Has a Variety of Clients in Federal Agencies, Local Governments
Citadel Defense Co., based in Mission Valley, has been sold to an Alabama company that includes space warfare in its focus.
Defense Contractor's CEO Upbeat About Unmanned Aircraft and Other Programs
Kratos Defense & Security Solutions Inc. (Nasdaq: KTOS), the defense contractor based in Scripps Ranch, essentially broke even in its third quarter, reporting a net loss of 2 cents per share, or $2.4 million, on total revenue of $200.6 million.
Receives Contract Similar to Deal Awarded to Kratos Defense
The U.S. Air Force has selected two San Diego companies to design and develop an aircraft it calls Off-Board Sensing Station, or OBSS.
SDBJ Insider
An ongoing challenge for all branches of the military is spouse unemployment and underemployment. Research by the U.S. Department of Defense shows that the military spouse unemployment rate is nearly three times that of civilians.
Northrop Grumman Deals Worth Hundreds of Millions of Dollars
The U.S. Air Force awarded Northrop Grumman Corp. (NYSE: NOC) a $298.2 million indefinite-delivery modification to a previously awarded contract supporting the RQ-4B Global Hawk unmanned aircraft. The Global Hawk program is based in Rancho Bernardo.
SPECIAL REPORT: Military Careers Shape Knowledge, Attitudes, Soft Skills
Military experience offers a valuable skill set for people in business. Veterans working in the business world continually draw on their personal experience in the service to manage the workings of private companies or run businesses of their own.
Joint Venture to Deliver Services in Coronado, Miramar, Camp Pendleton
The U.S. Navy awarded Aircraft Readiness Alliance LLC, a small business from Anchorage, Alaska, a $57.5 million modification to a previously awarded cost-plus-fixed-fee contract.
Prev Next