Gray Eagle, an unmanned aircraft flown by the U.S. Army, surpassed 1 million flight hours on March 16. The milestone occurred in regular Army flight operations, according to the aircraft's builder, Poway-based General Atomics Aeronautical Systems Inc.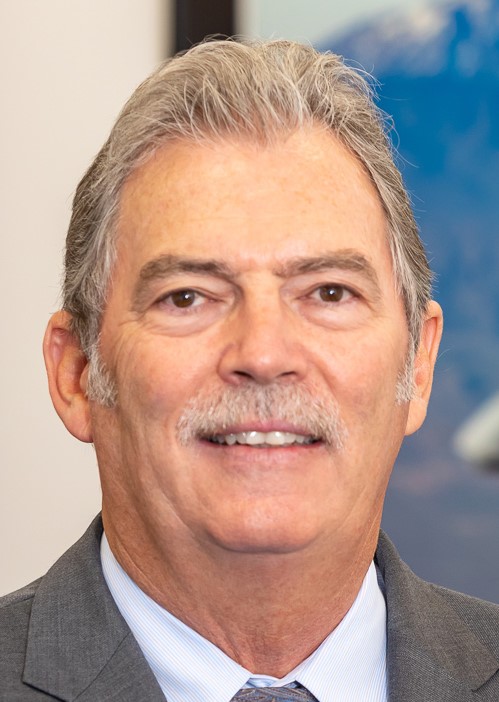 "This landmark event demonstrates the inherent value of our Gray Eagle systems for the war fighter," said GA-ASI President David R. Alexander. "It also is a testament to the great partnership between GA-ASI and the U.S. Army, which have worked together to expand the capability of Gray Eagle so the system will continue to be a key enabler for today's mission and an enduring platform for tomorrow's Multi-Domain Operations." The latter refers to a concept of the Army and other military services working together in all realms, including air, land, sea, space and cyberspace.
In all, General Atomics Aeronautical's family of remotely piloted aircraft — including the U.S. Air Force MQ-9A Reaper — has surpassed 6 million flight hours.
Like other GA-ASI products, Gray Eagle can carry Hellfire missiles as well as electronics to collect video and other intelligence. Unlike other GA-ASI aircraft, Gray Eagle uses a heavy fuel engine to support the Army's concept of a single fuel on the battlefield.
The Gray Eagle model first flew in 2004 under the name "Army iGnat." The standard MQ-1C Gray Eagle was first fielded 2009; that was followed by more than 250 such aircraft.
GA-ASI is now offering an extended range model of Gray Eagle capable of staying in the air for 40 hours, compared with 25 hours for the standard MQ-1C.
The company builds the aircraft in Poway, selling to U.S. and allied military forces. Customers sign annual contracts with GA-ASI to sustain their fleets.
The Air Force has made extensive use of the original Predator aircraft and a similar, heavier version, the MQ-9A Reaper. In recent years, the U.S. Marine Corps has started using MQ-9s.
The extended range Gray Eagle is just one of GA-ASI's initiatives to develop its business, particularly overseas. It is working with several foreign governments. The United Kingdom is buying an aircraft called the MQ-9B SkyGuardian. In January, the company said it was developing a version of SkyGuardian with a specialized radar from Leonardo for maritime intelligence, surveillance and reconnaissance (ISR). In 2020, GA-ASI went to Japan to demonstrate its aircraft as an offshore ISR asset.
Several European countries fly MQ-9A aircraft. In November, the company delivered the final two aircraft of a four-aircraft order to Spain.
In October, General Atomics Aeronautical Systems opened a customer service center in Dresden, Germany for the benefit of its European customers.
General Atomics Aeronautical is an affiliate of General Atomics, a privately held technology and defense business. The companies do not disclose revenue.