HEALTHCARE: EXPANSION AT SERRA MESA HOSPITAL PART OF 'ENVISION'
Sharp Launches Funding Campaign at Groundbreaking
Friday, May 27, 2022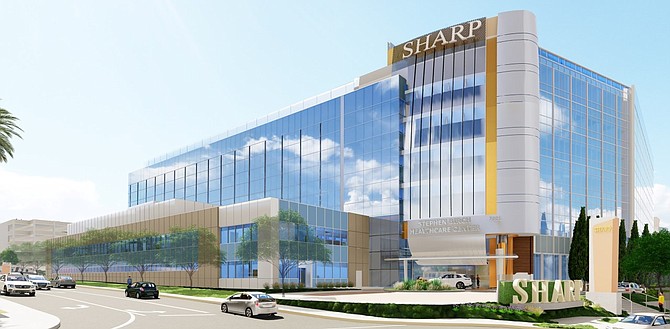 Sharp HealthCare
is already bringing its "ENVISION" to life.
On Thursday, May 26, the Foundations of Sharp HealthCare used the groundbreaking on Sharp Memorial Hospital's emergency and trauma center expansion to announce a $250 million fundraising campaign to advance improvements at Sharp's corporate headquarters, regional medical centers and specialty hospitals.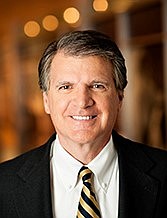 The ENVISION campaign is part of a $2 billion investment in technology, innovation and new facilities over the next decade. Sharp reports it has raised already $86 million in the campaign's first phase.
The expansion at Sharp Memorial in Serra Mesa is an example of what kinds of projects the ENVISION campaign will fund.  The Cushman Emergency and Trauma Center expansion will provide 31 new treatment rooms, a new CT room, two specialized rooms for patients with contagious diseases and an expanded quick-care pod.
"Sharp Memorial is at the forefront of expert care, and we are thrilled to expand upon that legacy. Our Level II trauma center provides critical services to San Diego," said Tim Smith, senior vice president and CEO of Sharp Memorial Hospital. "This expansion is an investment in our community and furthers our commitment to patient-centered care."
Through ENVISION, Sharp HealthCare Foundation has committed to raising $100 million in support the expansion of Sharp's Serra Mesa medical campus - $15 million of which has already been raised, including a $4 million gift from the Cushman Foundation, most of which designated for the emergency and trauma center expansion.
In addition to expansion at Memorial Hospital, the ENVISION campaign includes more than a dozen initiatives, such as the new Prebys Innovation and Education Center; continued growth of Sharp Chula Vista Medical Center; enhancements to mental health services at Sharp Mesa Vista Hospital; expanded emergency and intensive care services at Sharp Coronado Hospital; a new Sharp Grossmont Hospital Neurosciences Center; Sharp's fourth hospice home; expansion of the Sharp Rees-Stealy clinic network; and growth of the Terrence and Barbara Caster Institute for Nursing Excellence, which provides nursing scholarships and training.
"At Sharp, we believe a first-class health care system is a vital part of a community," said Bill Littlejohn, senior vice president and CEO of the Foundations of Sharp HealthCare. "This is perhaps the most sweeping group of initiatives to enhance health care delivery in San Diego's history."